Do you know the Algarve?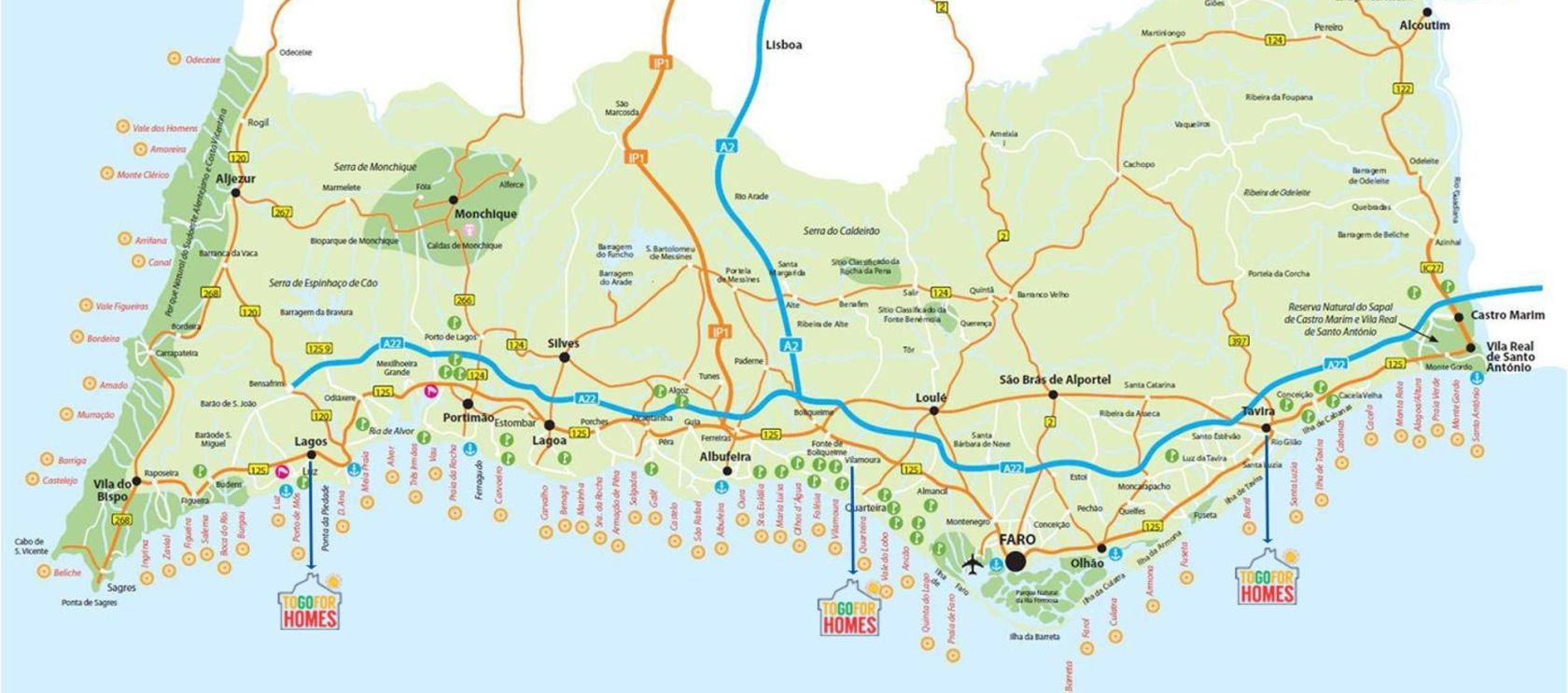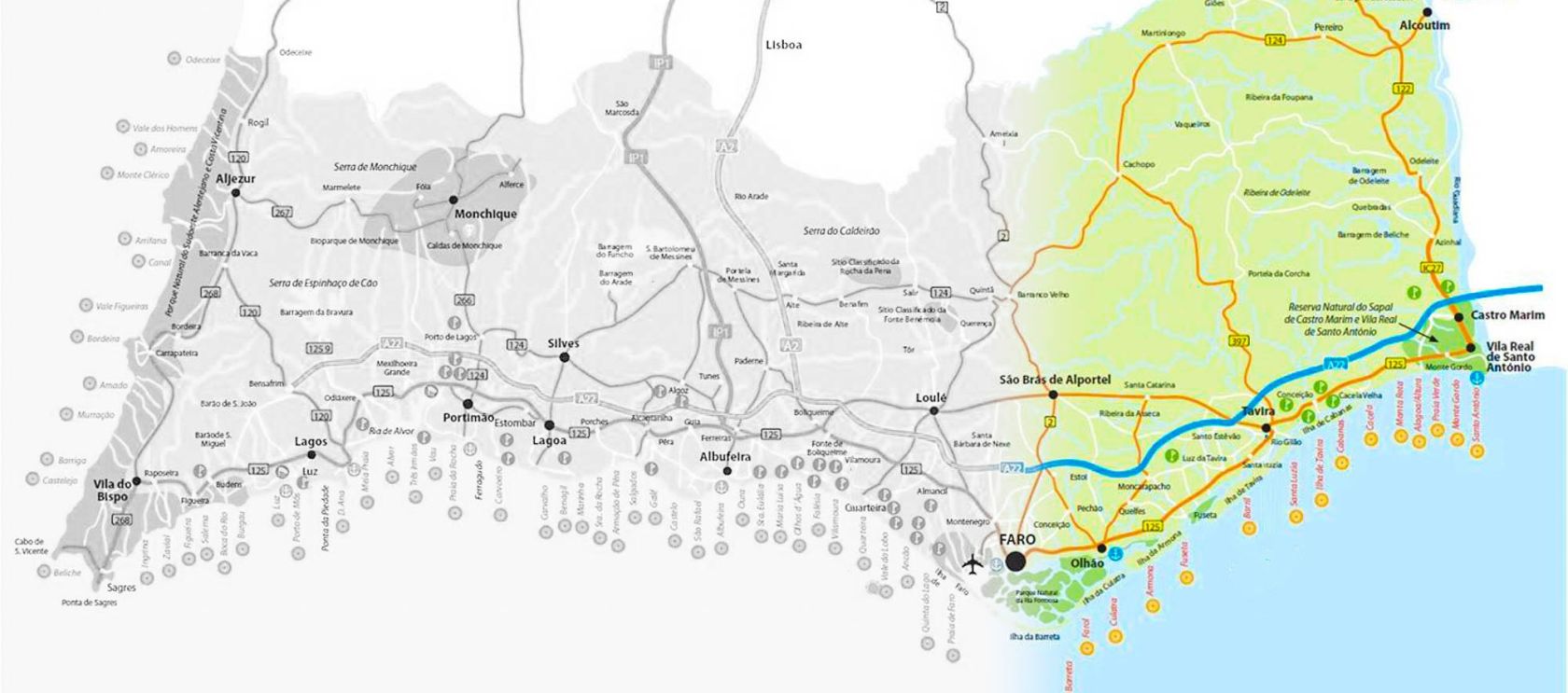 The Eastern Algarve stretches from Faro to the Spanish border. The natural landscape on the Atlantic Ocean with offshore islands, lagoons, salt deposits and marshland is particularly impressive due to the beautiful nature reserve, called "Ria Formosa".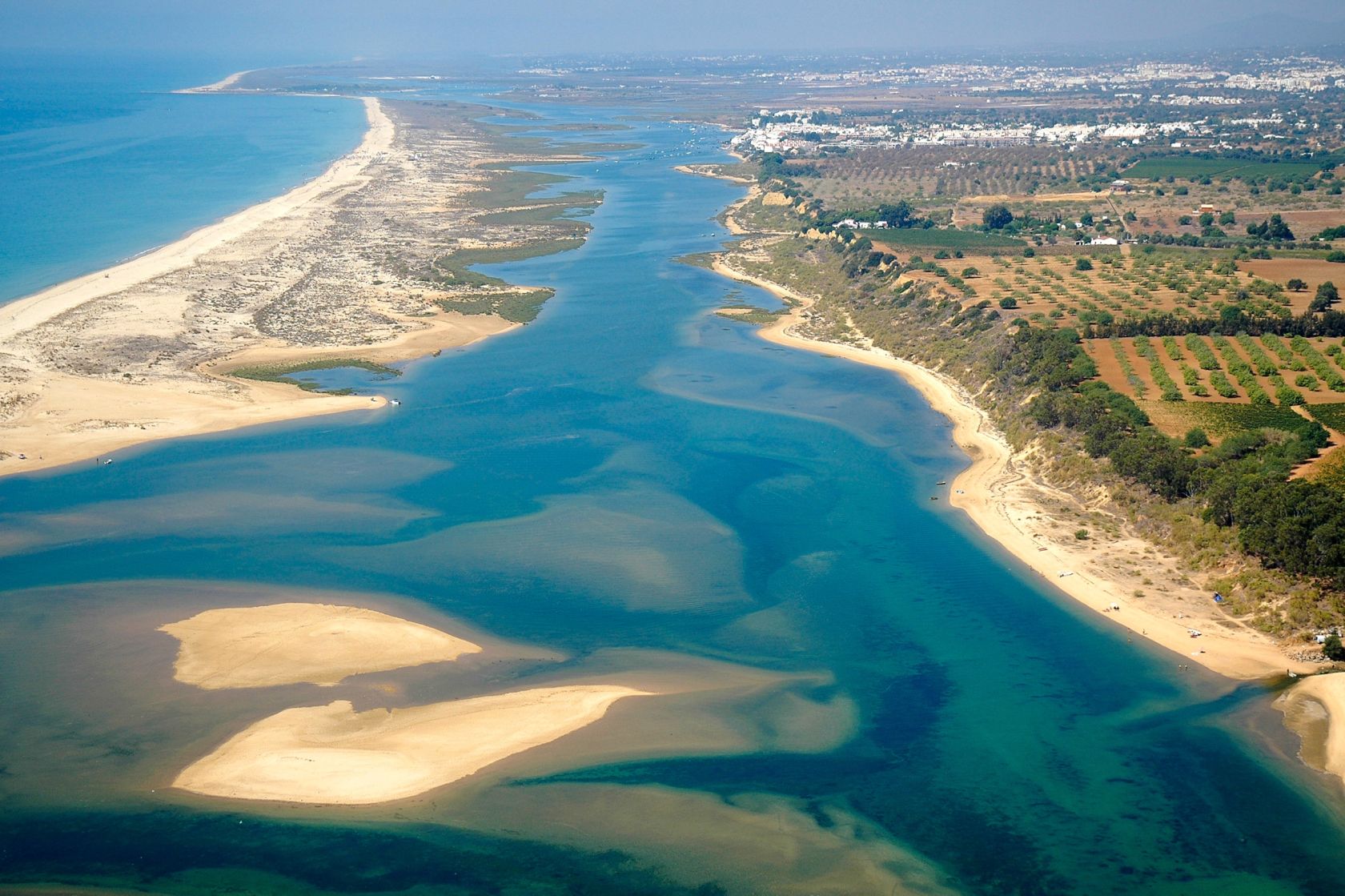 This stretches east from Faro along the coast to the small town of Vila Nova de Cacela and to the 'Rio Guadiana' river area on the Spanish border. Golf courses are almost everywhere in the Algarve, both inland and near the coast. There are also many ruins from the Roman period.
Olhão and Tavira are well known, Olhão for its famous fish market right at the coast and Tavira for its beautiful churches and the river Gilão which flows into the Atlantic Ocean.
The East Algarve enjoys more warmth and a hotter climate than other areas in the Algarve, even the water is warmer because of the sand banks and islands.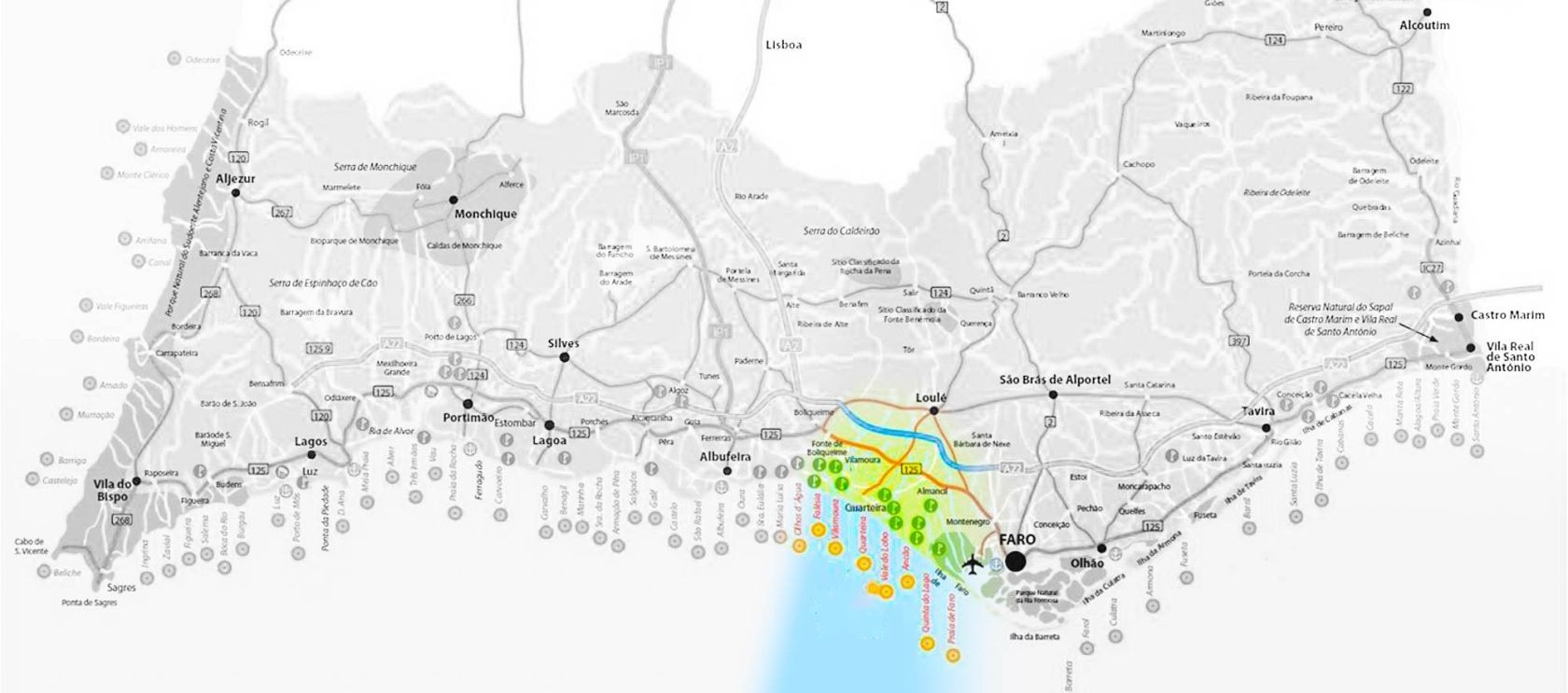 This area, about 15km west of Faro International Airport, is also called the Golfers' Paradise. Here you will find most of the high-priced properties in the Algarve. The area consists of Quinta do Lago - Vale do Lobo - Almancil/Vilamoura.
Quinta do Lago surrounded by 1594 hectares of pine forest with lakes and beautiful sandy beaches offers a mixture of first-class properties - not just on golf courses, 5-star hotels and very good restaurants.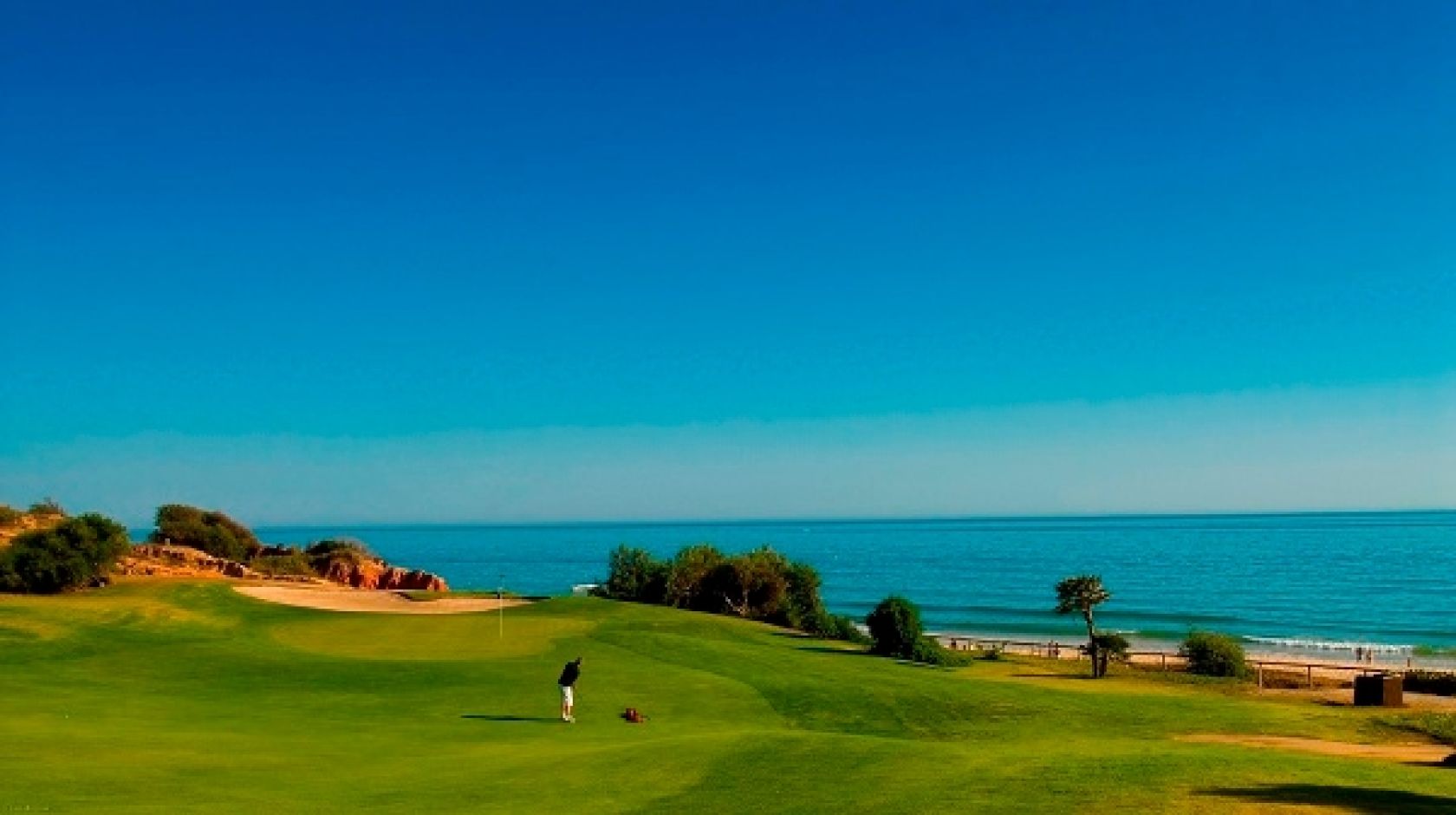 Vale do Lobo is a luxury urbanization on approximately 450 hectares with golf courses, reception, hotel, beach and many restaurants, spa and sports facilities.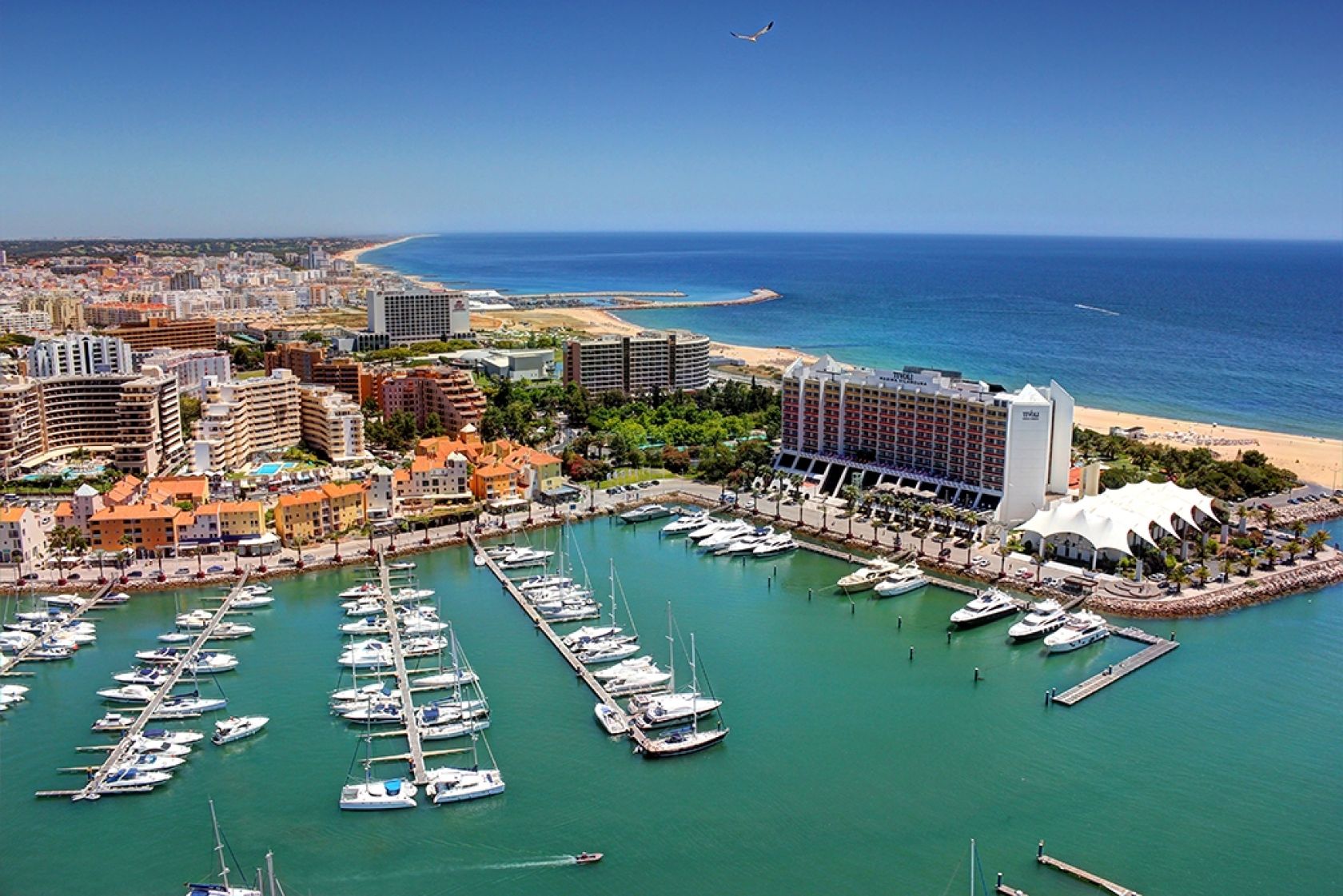 In addition to luxury hotels, Vilamoura has an attractive marina, a casino, dream properties, sports facilities and several golf courses. This area has a very high level of infrastructure. The climate is mild. International jet setters meet here.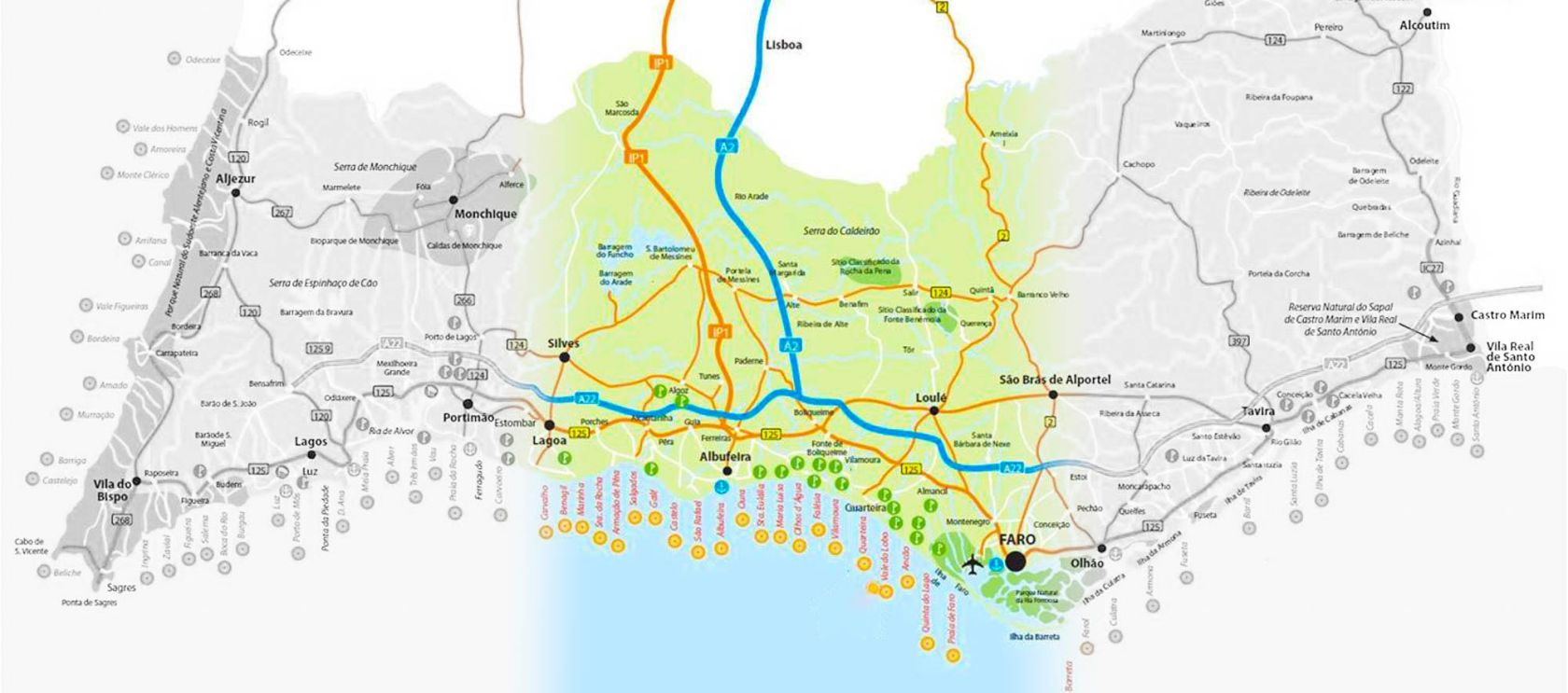 The Central Algarve stretches from Albufeira via Carvoeiro, Ferragudo and Alvor to the commercial town of Portimão to the west.
The leisure on offer is overwhelming: Many amusement parks, sports activities, very good infrastructure, top night life, fantastic beaches, lots of restaurants, shopping centres, beautiful resorts by the sea and many accommodation options.
Starting from Albufeira, a lively city even in the winter, there are numerous seaside resorts, such as Falésia, Galé, S. Rafael, Vale da Parra, Salgados, Guia, Pêra, Senhora da Rocha, Marinha, Benagil, Caramujeira and along the coastline to Carvoeiro and Ferragudo.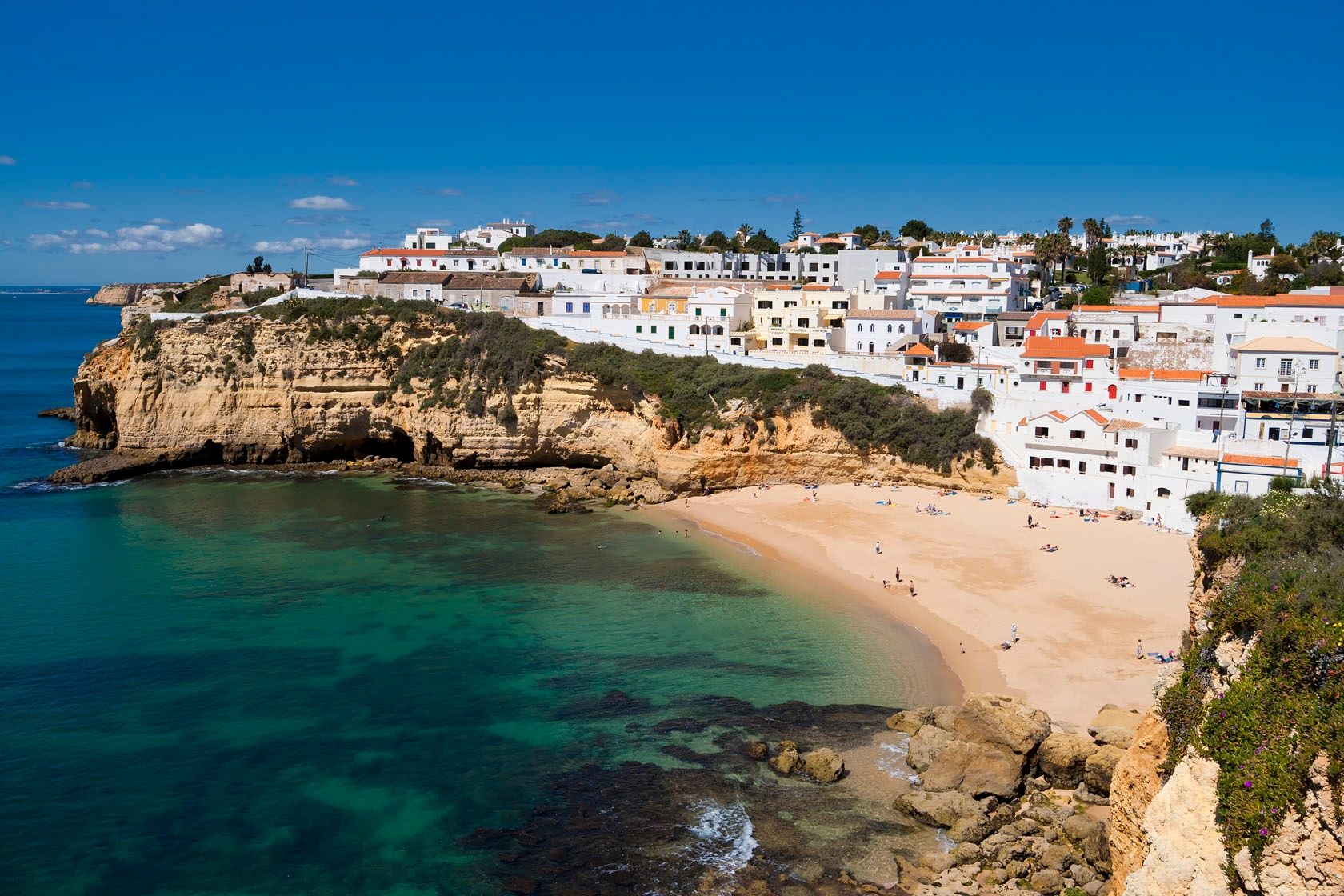 Both are small, very popular seaside resorts with flat sandy beaches and many picturesque bays with beach restaurants. In addition, there is Alvor with its long sandy, flat beach, fishing harbour/marina and an old town centre with numerous good restaurants and bars.
Portimão just a stones' throw away offers all the facilities of a commercial city.
The Western Algarve stretches from Alvor/Portimão via Lagos and Praia da Luz to Sagres, the most southwestern point of Europe which connects the south and west coasts of the Iberian Peninsula.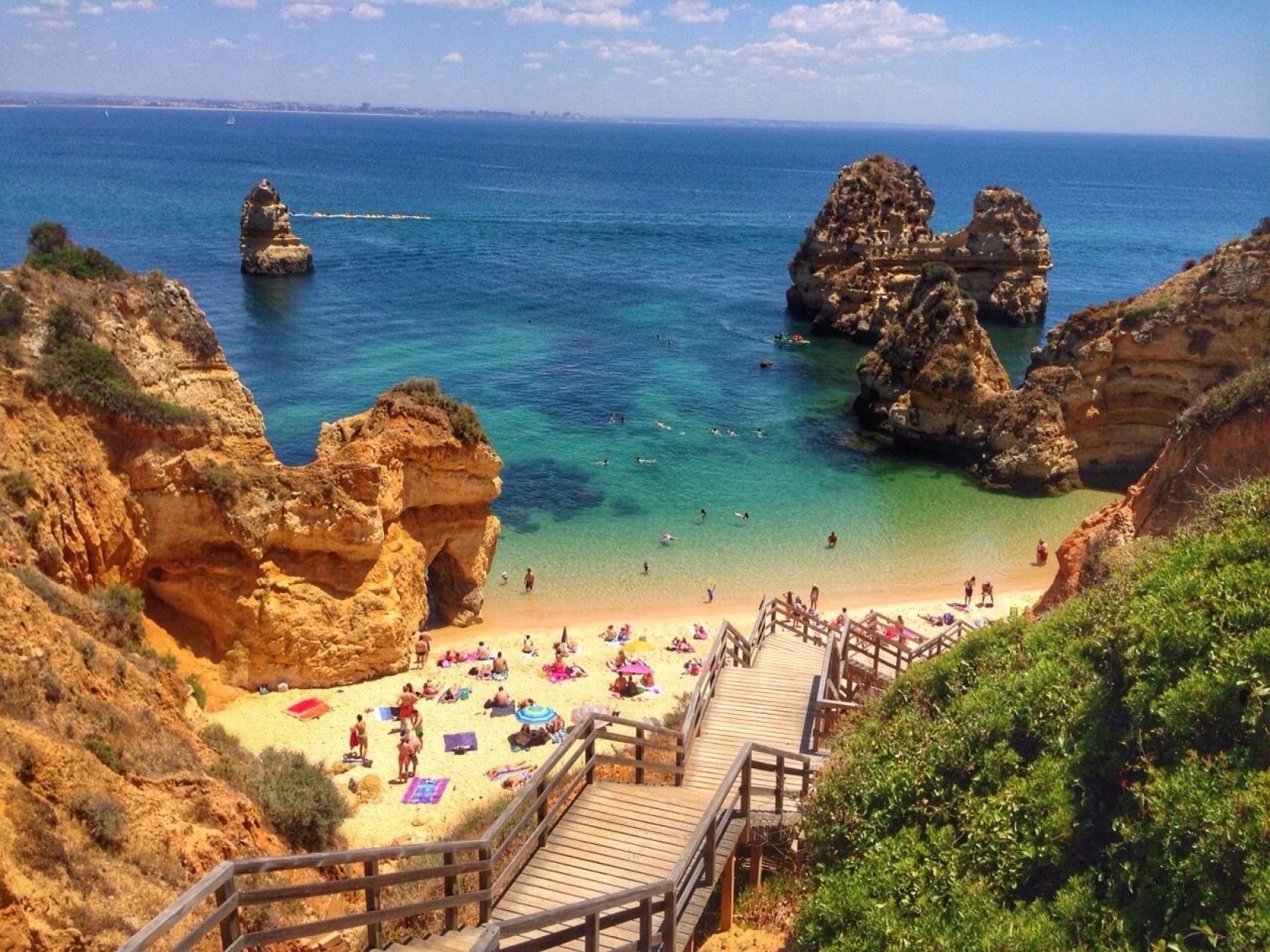 The popular city of Lagos has an historic background and an old town with ancient city walls and a large, beautiful marina.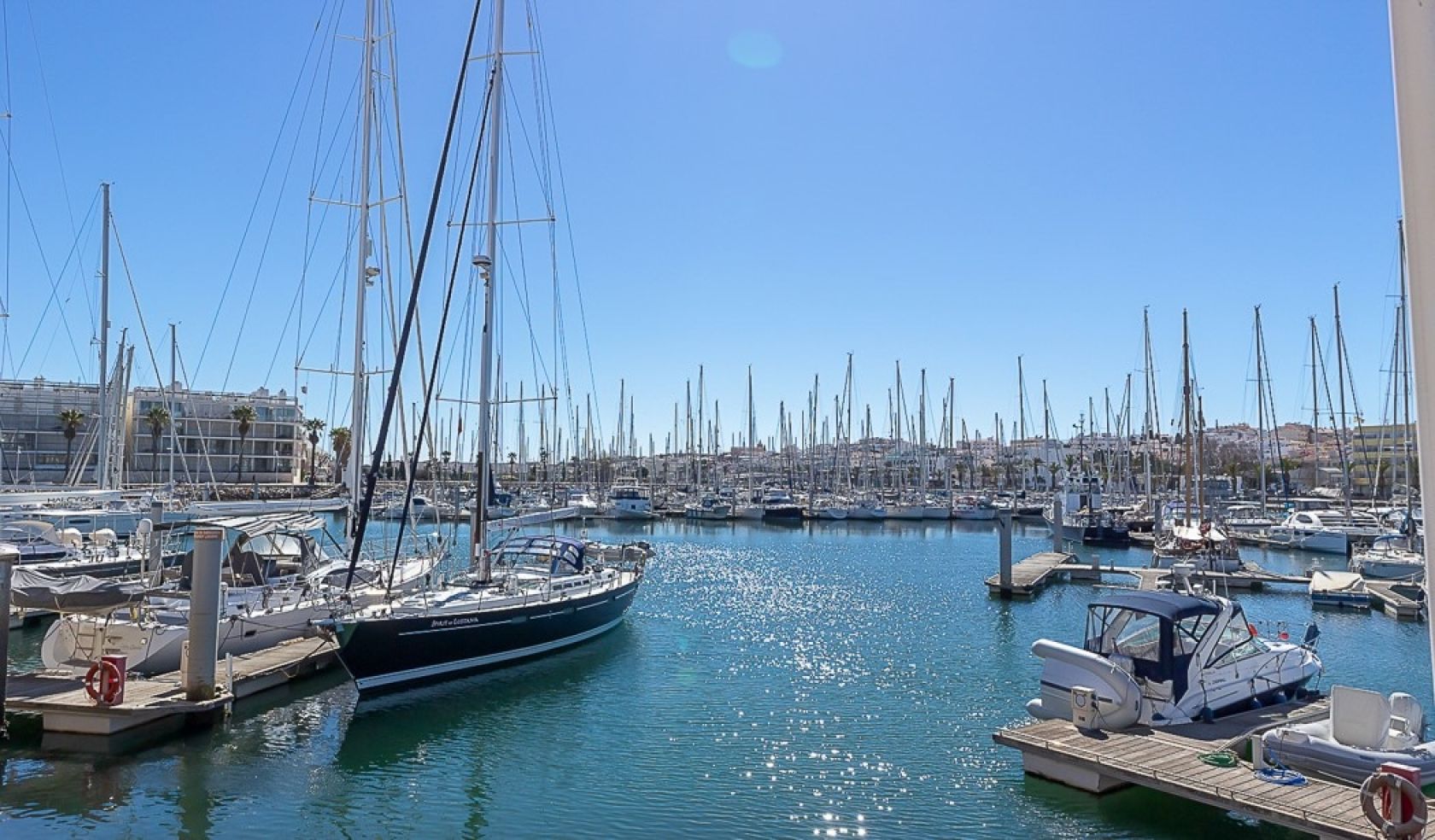 The approx. 4km long flat sandy beach, Meia Praia with many beach restaurants is a highlight. The city is lively even in winter.
There are also several golf courses, holiday resorts, beautiful bays and dream properties. Many foreign residents live here.
The mild climate enjoys a breeze from the Atlantic Ocean. The trip to Sagres and Cape St. Vicente leads through various seaside resorts with picturesque bays, rocky coasts and beautiful landscapes.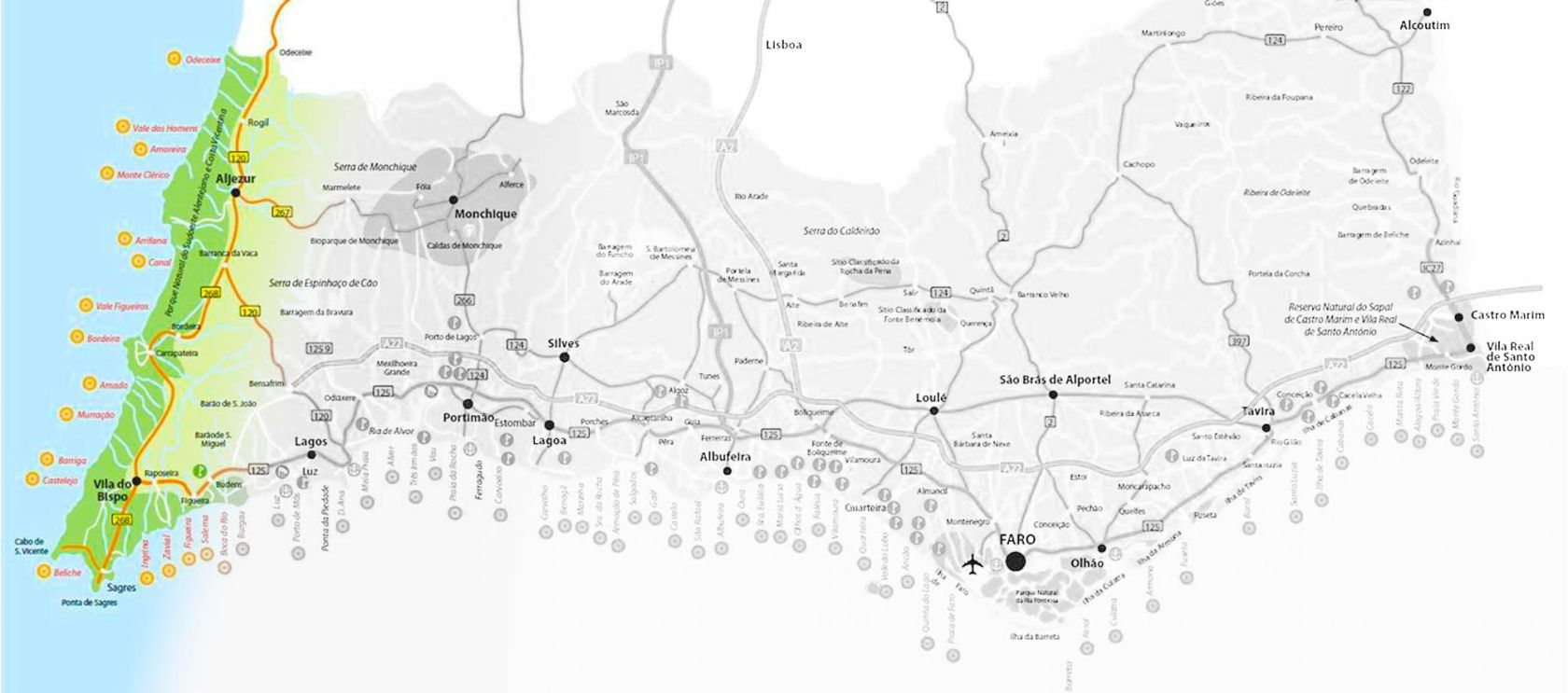 The West Coast of the Algarve stretches northwards from Sagres to the next province of the Alentejo and is mostly embedded in the Costa Vicentina Natural Park.
This is an area of overwhelming beauty, rugged and natural landscapes. A paradise for nature lovers, surfers, hikers, anglers, walkers and for those who love the endless rough rocky coast. Usually there are bigger waves and more wind, ideal for surfers and watersports' enthusiasts.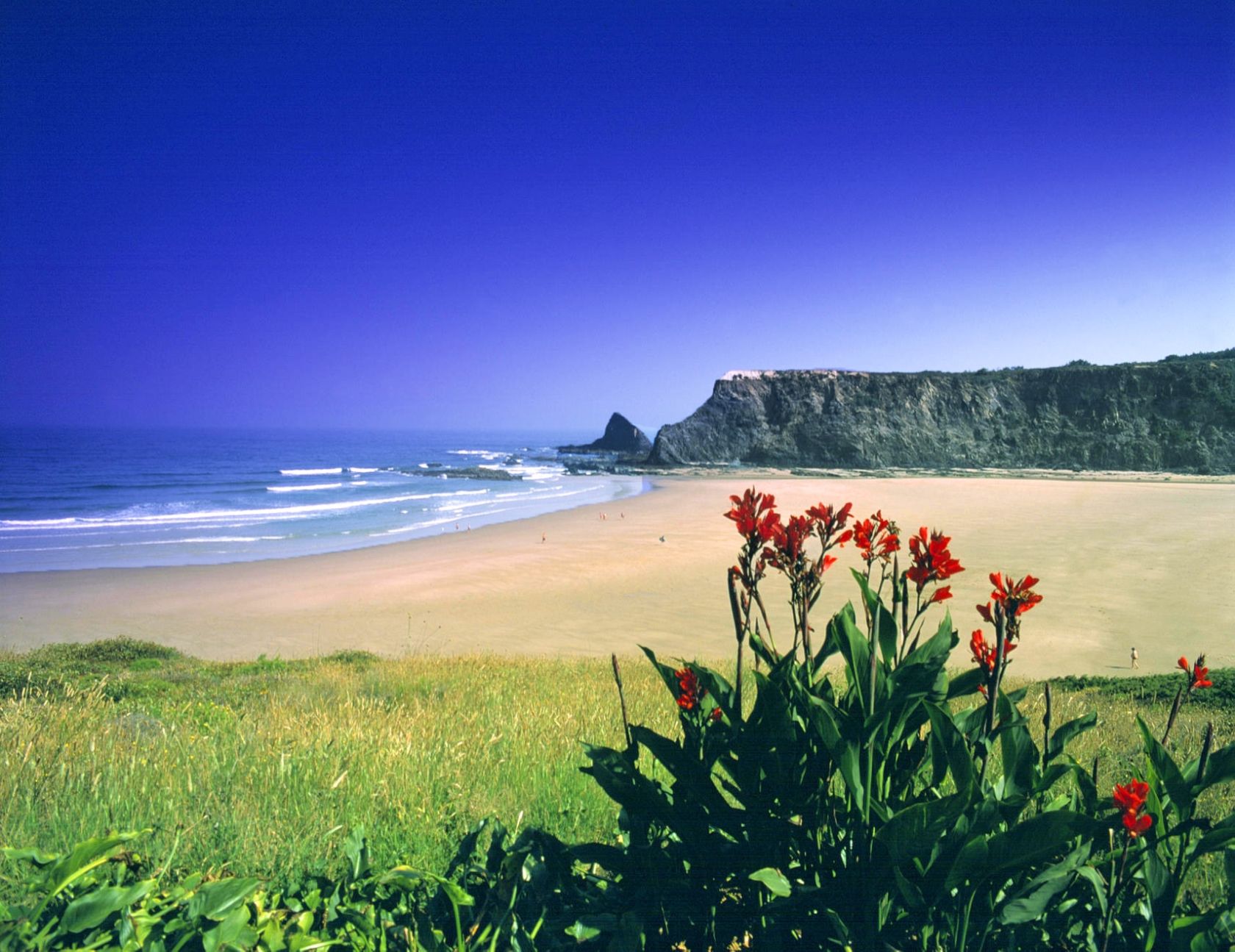 The Moorish town of Aljezur is located in the centre of the west coast region, approx. 30 minutes by car from Lagos. With an historic core and a castle overlooking the town, Aljezur has an array of shops, markets and restaurants.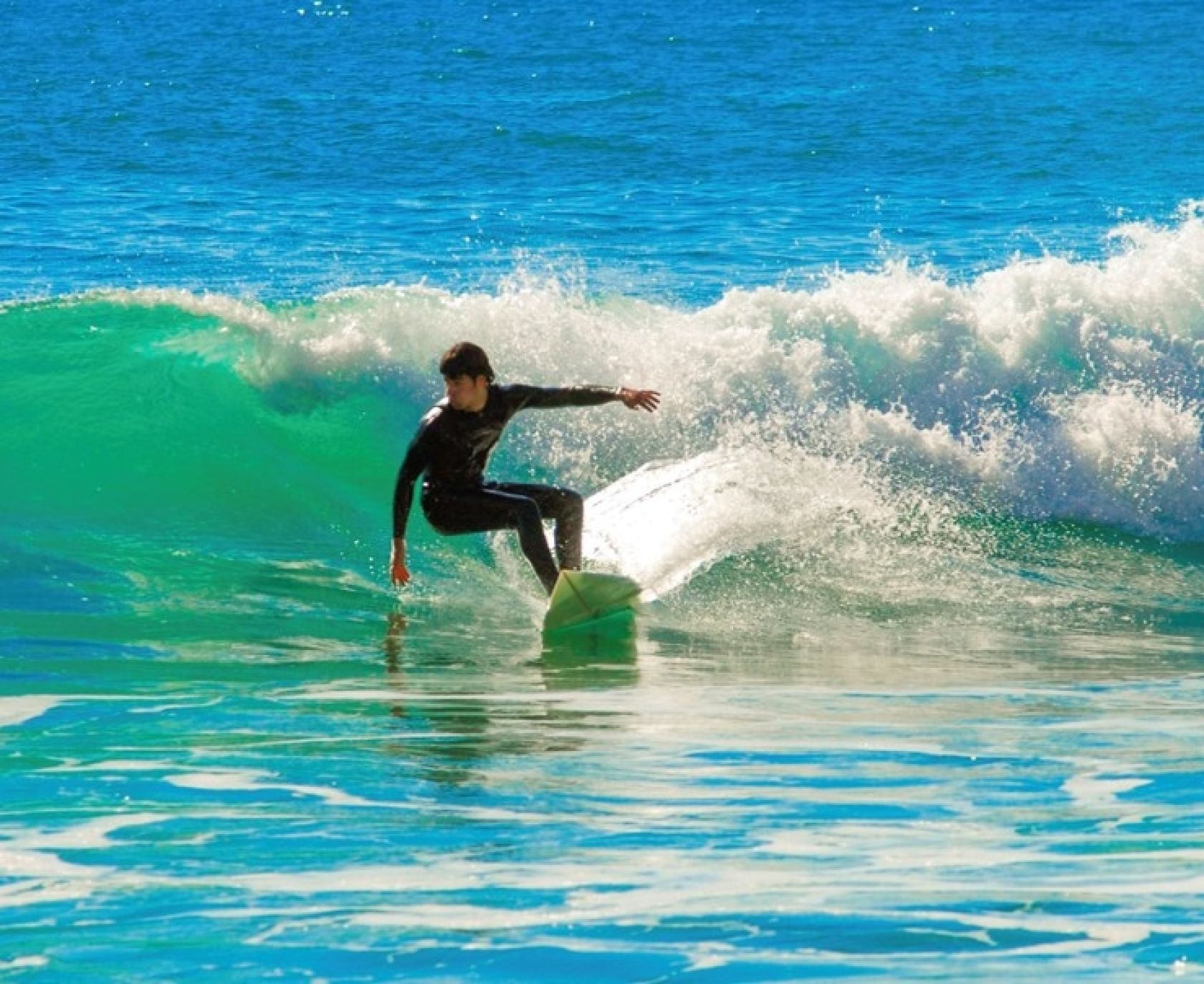 The well-known villages of Arrifana, Monte Clerigo and Vale da Telha are located on a high plateau next to beautiful sandy beaches, not far from Aljezur. Further highlights are: Carrapateira beach, Amoreira beach, Vale dos Homens, Odeceixe and Azenha do Mar.
The Algarve is not just a region for beach tourism. Beyond the coastline there is a beautiful and rich countryside offering quaint villages and traditional towns, tucked away in the hills, fields and mountains. Ideal for those who prefer to live in a quiet location, approx. 20/40km from the coast.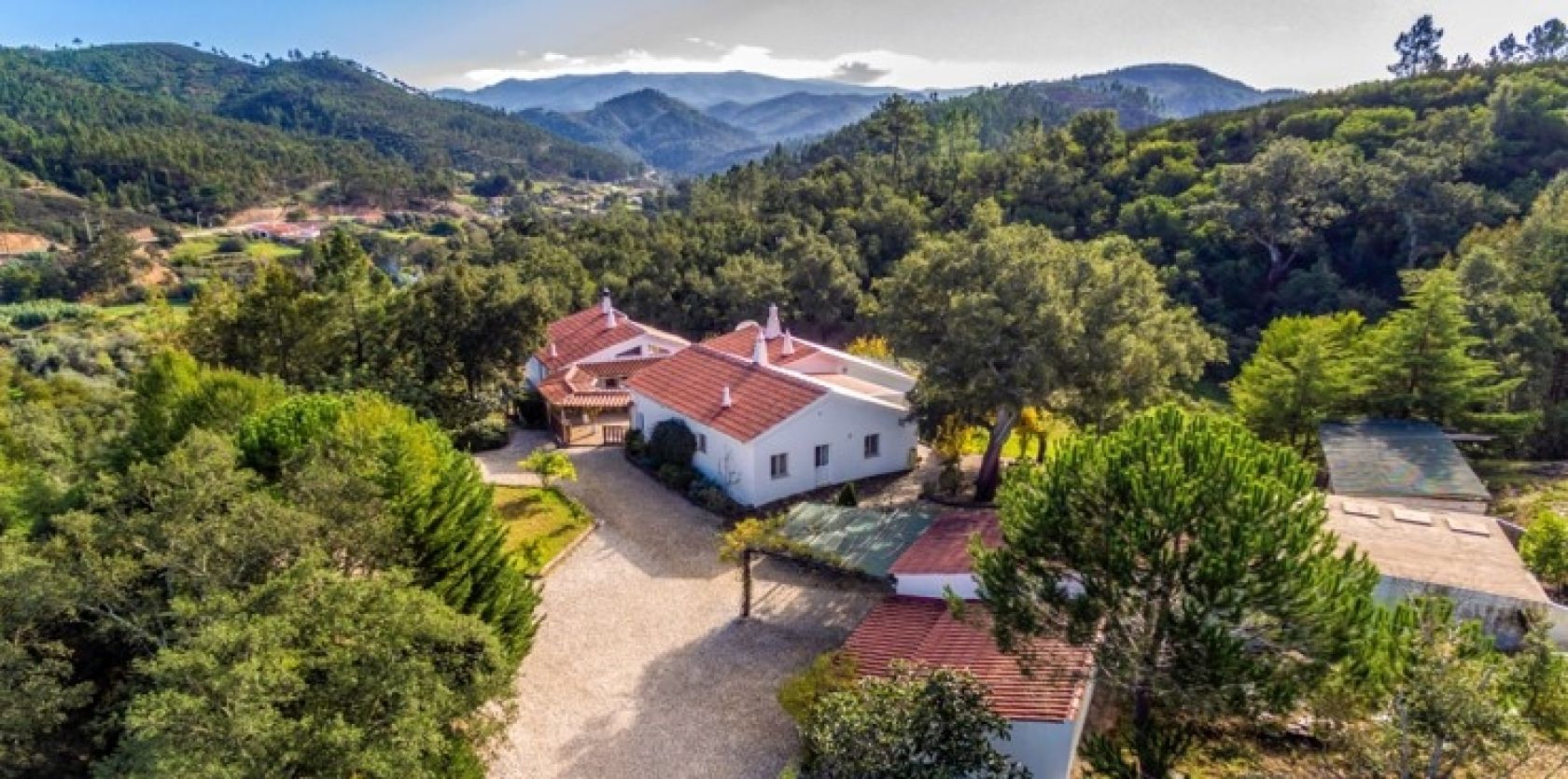 Here you can find bigger plots for a more private lifestyle, - without near neighbours; ideal plots for self-sufficient and self-catering people, animals, quiet retreats for yoga and other treatments, and possibilities for guesthouses and pensions. Many properties even enjoy distant sea views reaching from east to west.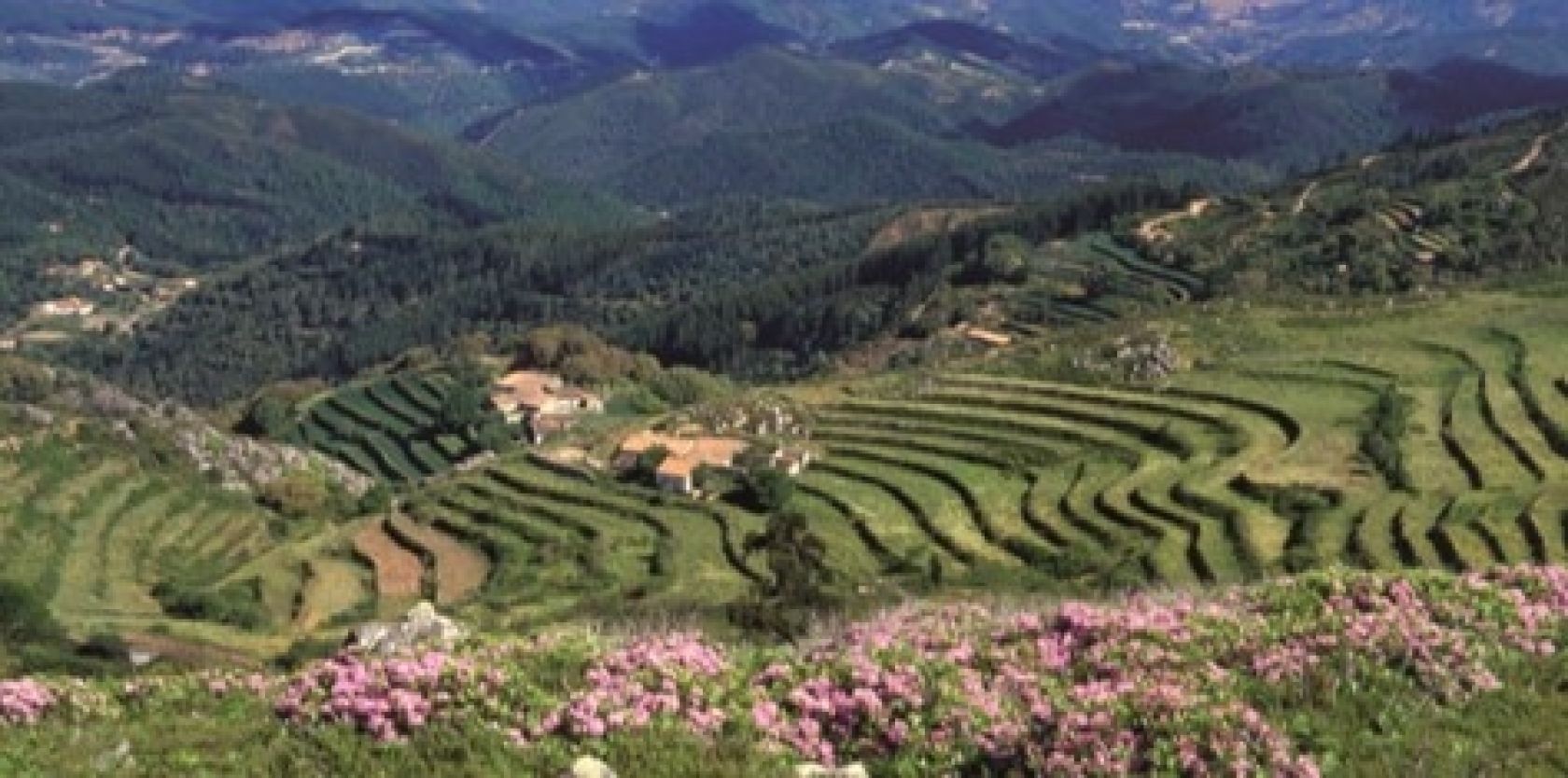 The land is blessed with clear water, springs, beautiful scenery and forests, fertile soil, a mild climate and natural products. Areas like the renowned Spa region of the Serra de Monchique offer rustic, modern and sophisticated houses.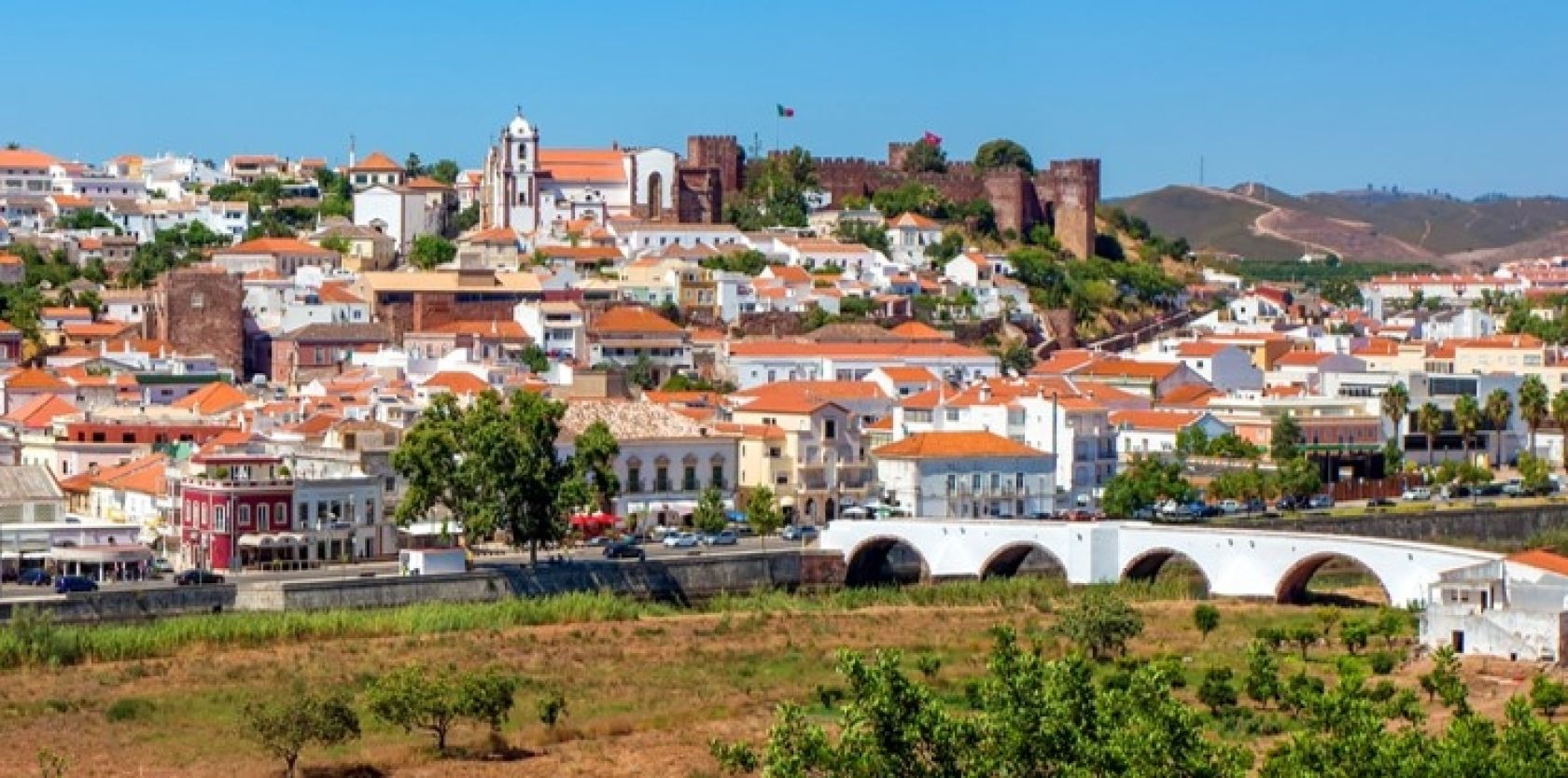 Vila do Bispo, Bensafrim, Monchique, Silves, Messines, Loulé, São Brás de Alportel, Moncarapacho, Alcoutim, and Castro Marim are some of the towns with rural charm and tranquility.
SAFETY - Portugal ranks as the third safest country in the world. Violent crime is rare and petty crime is minimal. The country has not been affected by immigration problems that other parts of Europe have encountered (source: Portugal bleibt das drittsicherste Land der Welt | Algarve Guide)
RETIREMENT - FORBES appointed the Algarve coastline the best place for retirement in the world. (source: Living And Retiring Overseas Post The Coronavirus—Three Top Options (forbes.com))
THE PEOPLE & LANGUAGE - The Portuguese are a reserved, very gentle, friendly as well as helpful people. Many Portuguese speak English and some speak French and other foreign languages, especially in the more popular tourist areas.
ALGARVE WEATHER - The Algarve climate is warm, sunny, mild and dry with rainy periods during the winter months and enjoys approx. 300 days of sunshine per year. The Algarve is spared major earthquakes, floods and hurricanes.
ALGARVE BEACHES & GOLF - From East to West the Algarve has many exceptional, award-winning beaches, with approx. 88 awarded Blue Flag status. For golfers, there are 42 courses in just 160km.
MEDICAL - There are international private hospitals and international medical practices throughout the Algarve, as well as state run facilities.
THE COST OF LIVING & DINING - The cost of living in the Algarve is still lower than in many other European destinations. Open marketplaces offer fresh, great quality food and there are extremely competitive prices from local supermarkets.
ACTIVITIES - A big variety of sports' activities are offered, as well as sport events & activities, fairs, festivals, exhibitions, adventure parks, open markets, international shopping malls, wine tastings, open air events, cinemas and much more.
TRANSPORT - The international airport is located in FARO. Traffic tends to be much lighter than in many other European countries, especially on highways and national roads. There are train connections from Faro to Lagos in the Algarve and from the Algarve to Lisbon - also a good bus network for intercity buses as well as very efficient local city buses.
EDUCATION - There are private and very good public schools all around the Algarve.
CITIZENSHIP & RESIDENCY - Portugal is an EU/Schengen member and grants free travel/visitor entry of 90 days to all EU/EEA/Swiss citizens. All other foreign visitors need a valid passport (6 months validity) and visa; either 90 days or a long term visa of 120 day explaining the financial situation, purpose of stay and/or return ticket. Visas can be issued at the Portuguese embassy/consulate in your home country. Portuguese immigration policy also includes several international agreements with non-EU countries, for example, the US, Canada, Australia and New Zealand.
THE GOLDEN VISA SCHEME & NON HABITUAL RESIDENT - Portugal is one of few European countries offering a fully-valid residency permit to Non European People as well as a Non Habitual Resident regime with certain conditions. For more information please go to our website www.togofor-homes.com or ask a recommended law company.
Anyone considering a permanent or non habitual move to Portugal, from any country should carefully research and consult with experts in financial, tax, pension/retirement, legal and medical matters – Preparation is key. If you are already in Portugal and wishing to make your stay permanent, please consult with a Portuguese lawyer – ideally one that specialises in Portuguese citizenship law.
What you need to buy a property in Portugal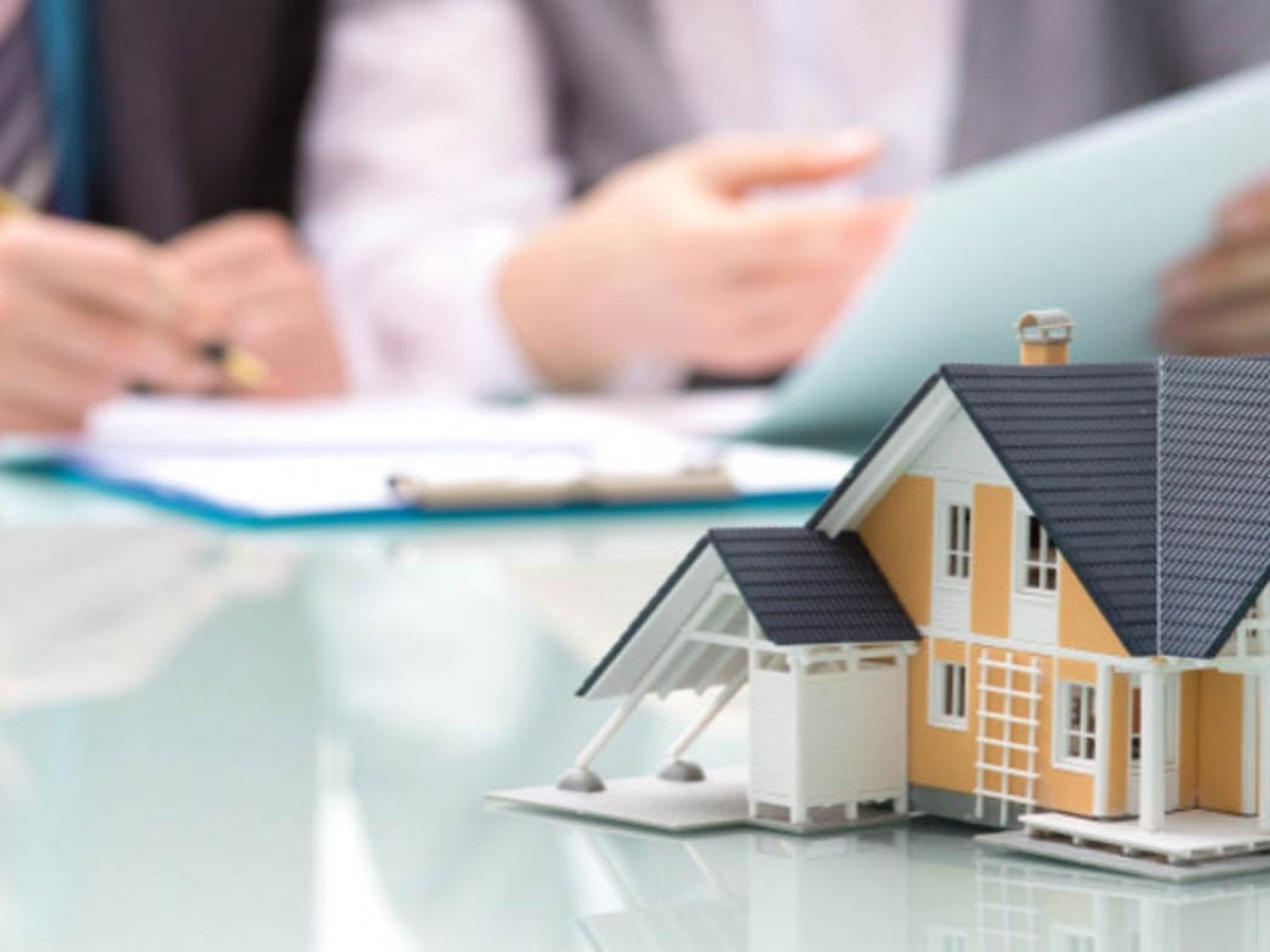 A fiscal (tax) number, identity card or passport & home address.
A licensed real estate agency (with AMI license number), which has sufficient market experience in Portugal over the years such as - www.togofor-homes.com. There is no commission charged to buyers.
A lawyer or solicitor who will perform the legal duties that a notary does in other countries. We can recommend law companies who speak your language.
Detailed tax advice from your lawyer/solicitor and tax advisors regarding personal tax/income situations and residency e.g. permanent or non-permanent residency (non-habitual status) and pensions.
Advice and recommendations of financial brokers and banks if you need a mortgage.
Advice and recommendations of lawyers who clearly and transparently explain the pros and cons of properties being held in a company.

Important facts for the buying process*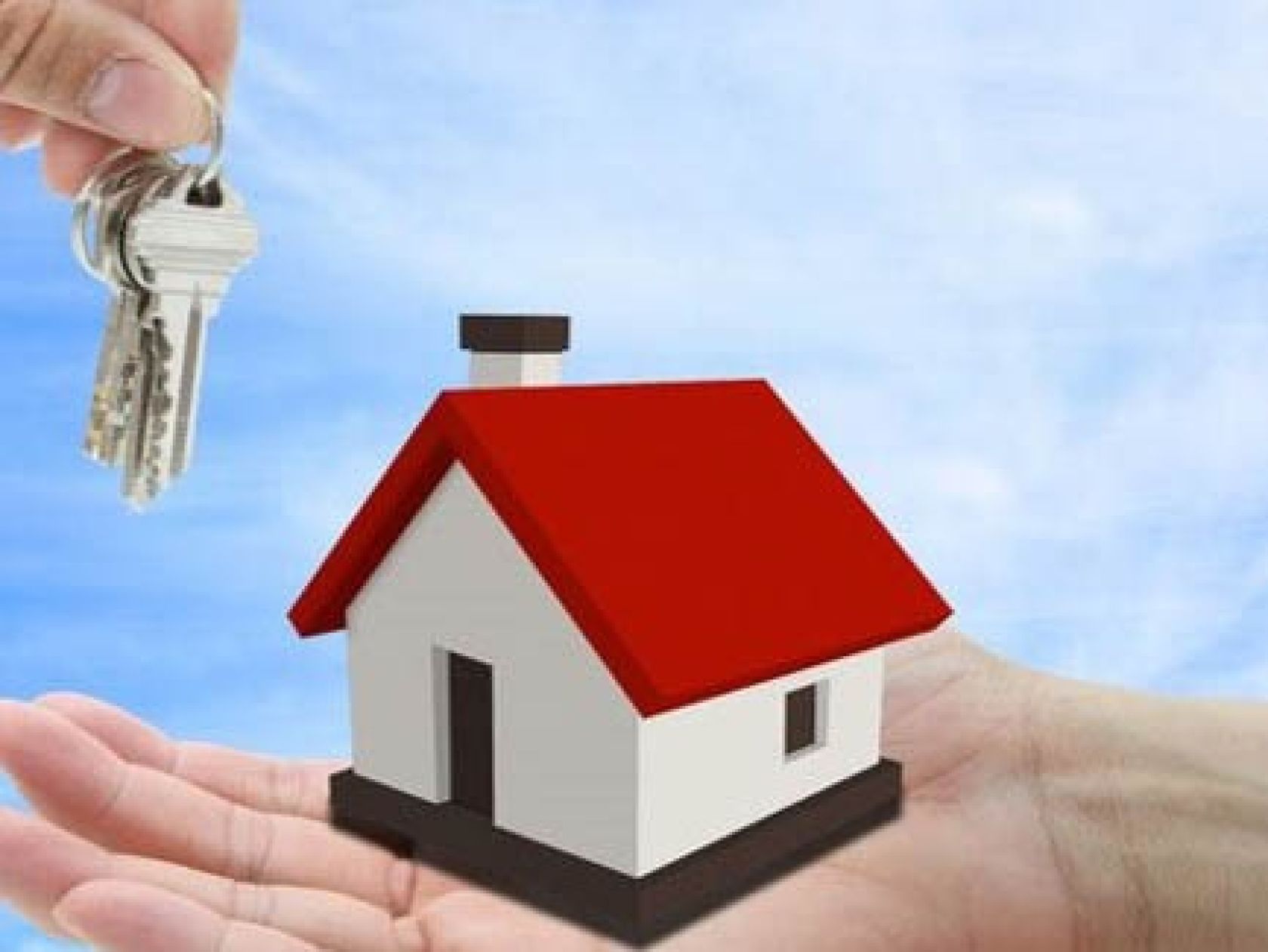 After you have found the right property, your official offer will be negotiated with the vendor by your estate agent.
After agreement by both parties, your appointed lawyer will check all house documents, official drawings and legal items. Togofor Homes can recommend lawyers and solicitors who speak the majority of clients' native languages.
Advice will be provided about buying costs depending on the ownership and status of the property.
Quite often, more than one agent promotes a property, so it is advisable to proceed with a Promissory Contract to secure the purchase. If you wish to move quickly and if the vendors agree, you can also tender a reservation fee to show good intent. The process can be completed in good time, once the deposit of 10% (usual percentage) of the agreed purchase price has been transferred to your lawyer/solicitor for the Promissory Contract.
The final date of the deeds is part of the Promissory Contract and will have been negotiated beforehand with all parties involved.
*Whilst every effort has been made to ensure that the details contained herein are correct and up-to-date, this information does not constitute legal or other professional advice. We do not accept any responsibility, legal or otherwise, for any error or omission.