Do you know the Algarve from East to West?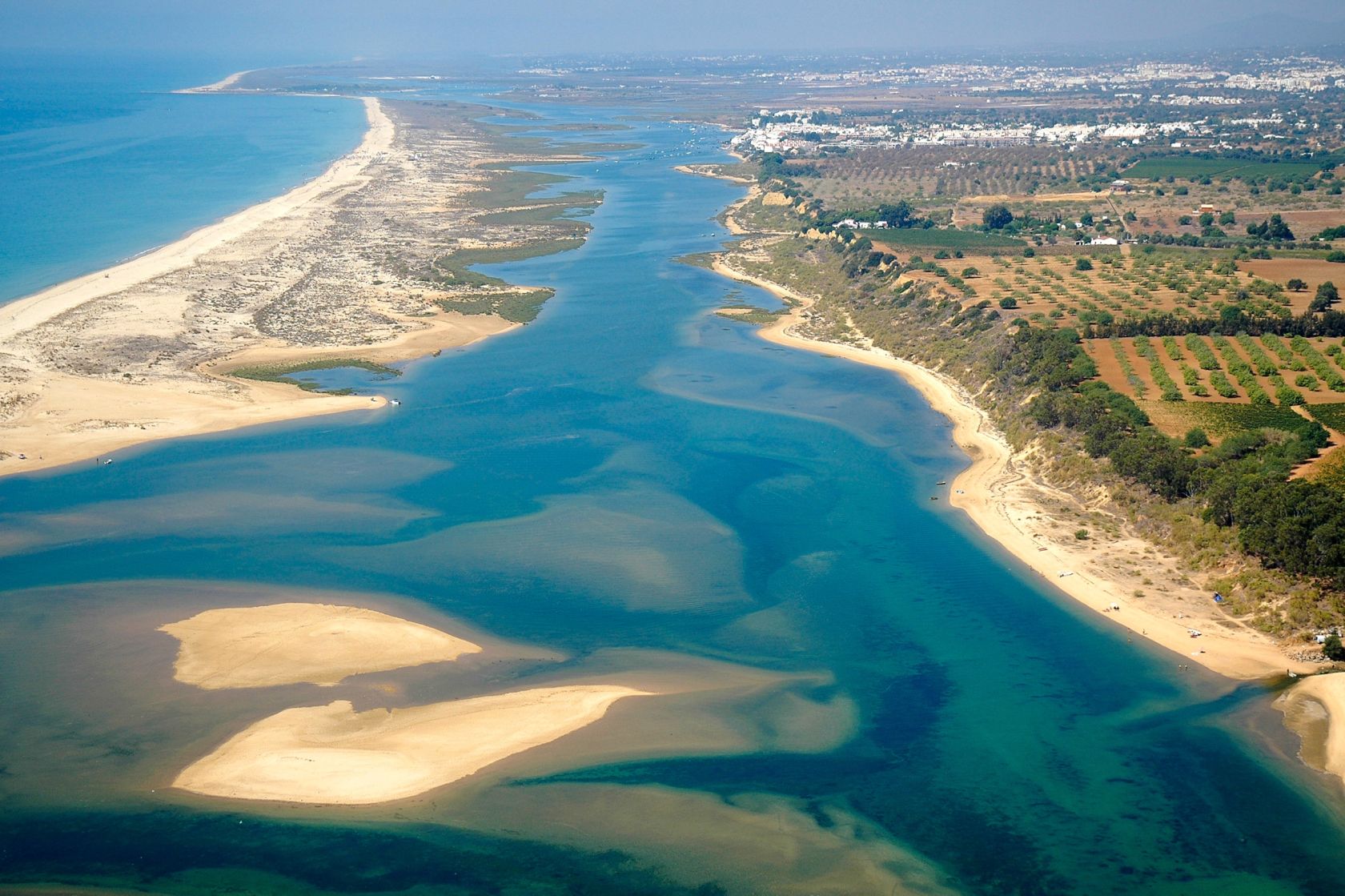 Stretching from Faro to the Spanish border, the coastal towns of the eastern Algarve are far more under-developed than elsewhere in the Algarve. This is reflected in the competitively priced properties and relaxed environment, separated from the Atlantic by salt-pans, marshland and lagoons which form part of the Ria Formosa Natural Reserve. This stretches from just south of Faro along the coast to the town of Vila Nova de Cacela, a few kilometres west of the Rio Guadiana river on the Spanish border. Inland are rustic villages in remote countryside with the more populated areas nearer the coast, there are golf courses, roman ruins, fish markets and plenty of beaches throughout this region. The climate is generally good all year round with the Atlantic providing a cooling breeze during the hot summer months, the rest of the year is mild with only a few days of rain on average.
The Golden Triangle is where the majority of the highest priced properties can be found in the Algarve, it is made up of Quinta do Lago, Vale do Lobo and Vilamoura, and is situated 15km west of Faro airport.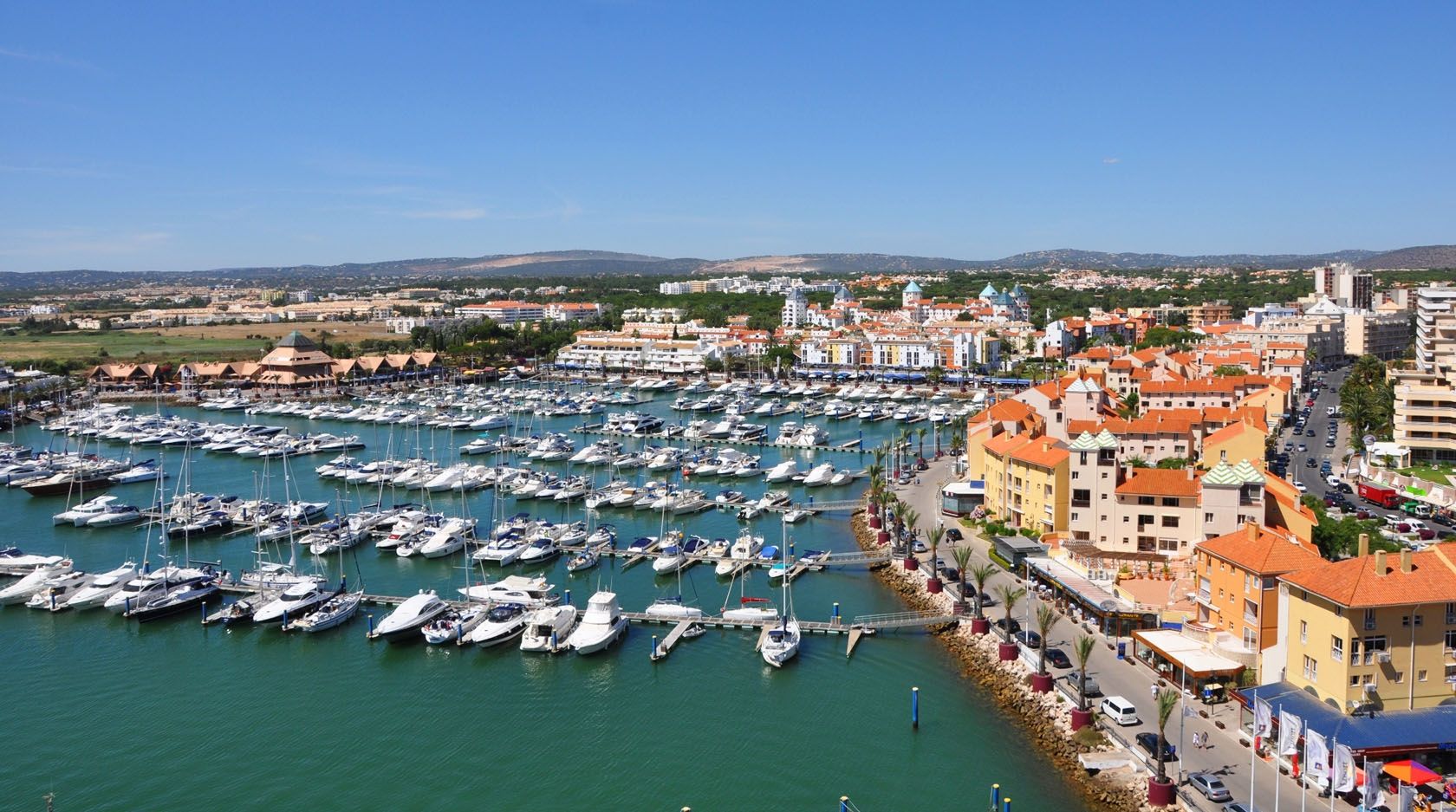 Vilamoura is a purpose built resort covering 20km² and including a large marina, casino, luxury hotels, golf courses and various other sports facilities. This area enjoys a sunny climate for most of the year and many springtime days even in winter.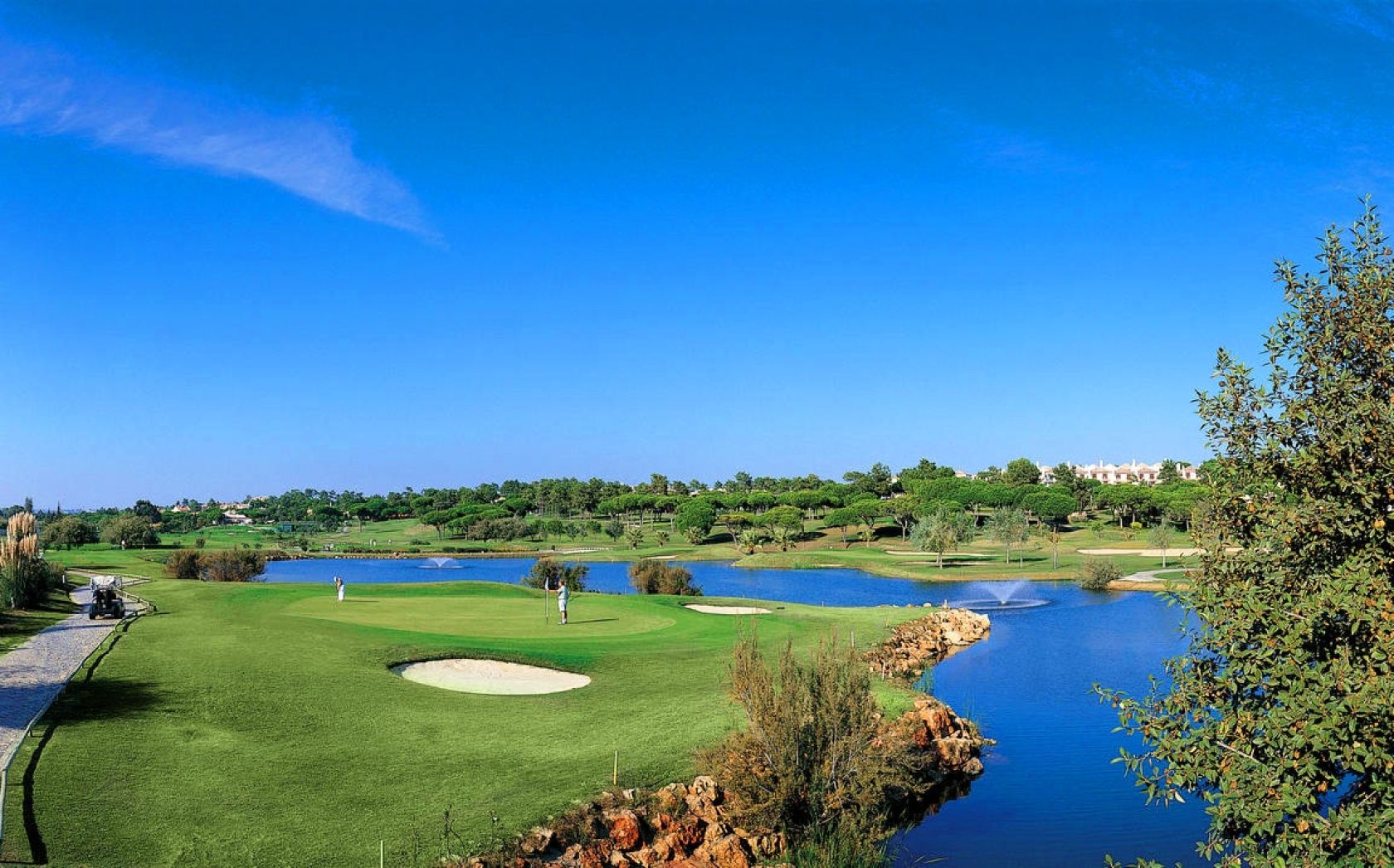 Quinta do Lago is set in nearly 1,594 acres of pine forest and lakes, bordered by beautiful sandy beaches offering a blend of first-class facilities, an elite lifestyle and total seclusion at the heart of some of the most prestigious golf courses in Europe.
Vale do Lobo is a self-contained luxury community set within 450 hectares with approx. 1,500 properties, two golf courses, spa and sport facilities alongside the beach.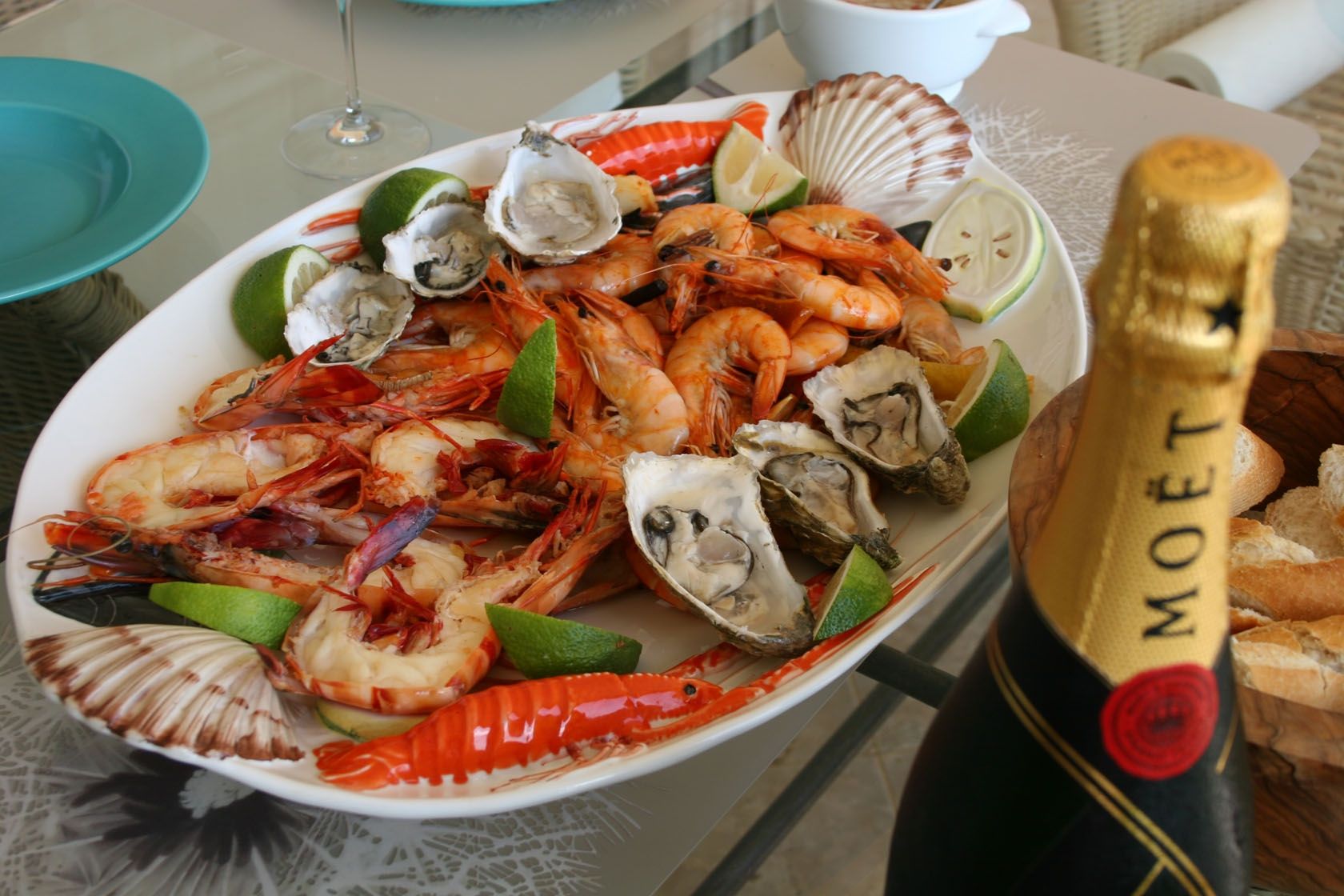 The Central Algarve area stretches from Faro in the east to Portimão in the west, some 70km across. From Albufeira, which is the busiest town, travelling west there are beach resorts dotted along the coast to Alvor. Inland, Loulé sits 18km north east of Faro and pretty inland villages scatter the landscape with historic former capital Silves, 13km inland on the banks of the Arade river.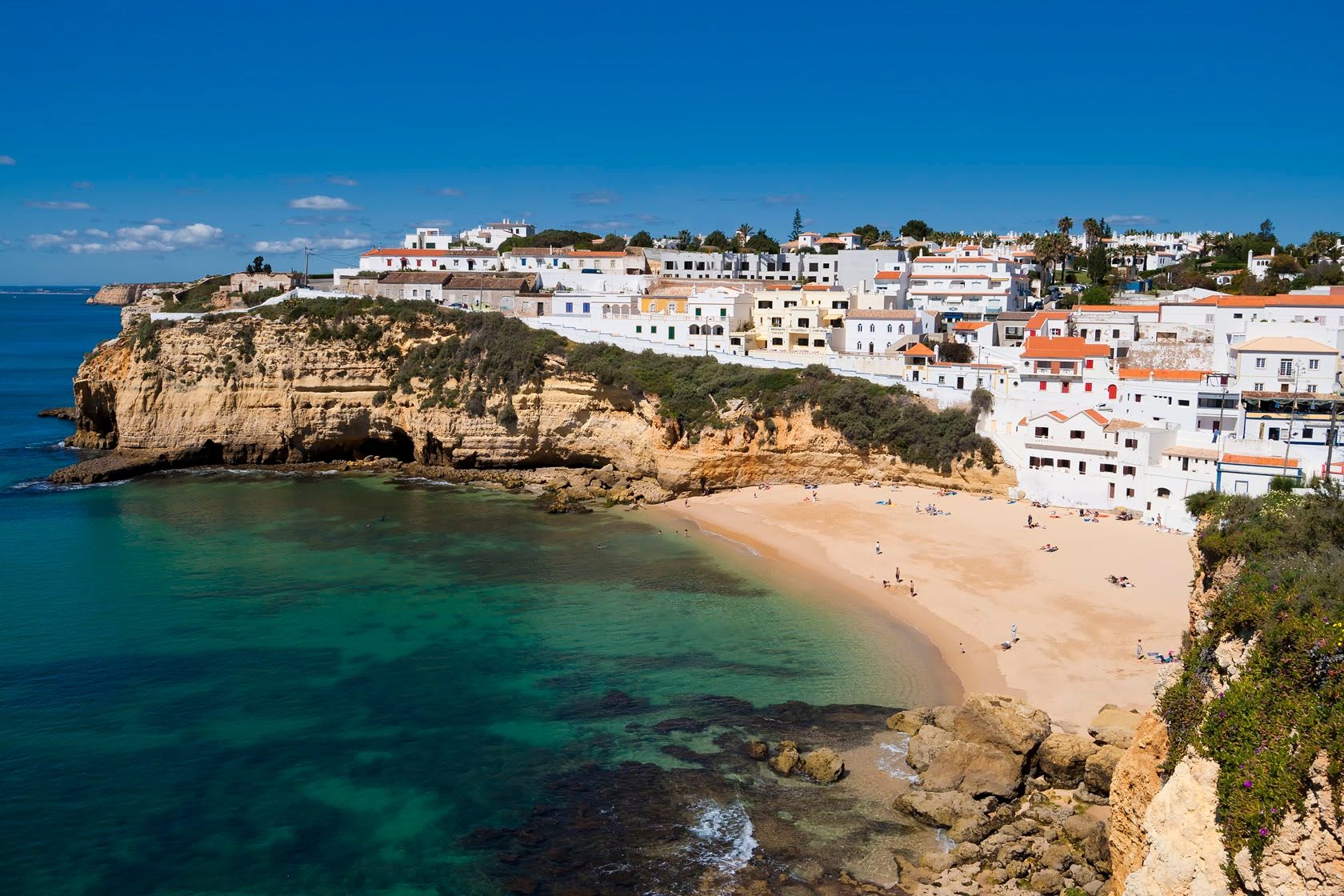 Ferragudo and Carvoeiro located directly at the sea are very popular places not just for tourists or property owners on holiday. Where this estuary joins with the ocean, on the other side is Portimão, a busy fishing port and an important commercial centre in the Algarve with lively Praia da Rocha and the quieter fishing village of Alvor close by. This region enjoys a typically Algarvian climate with lots of hot sunny days during the summer, cooler evenings and mild winters.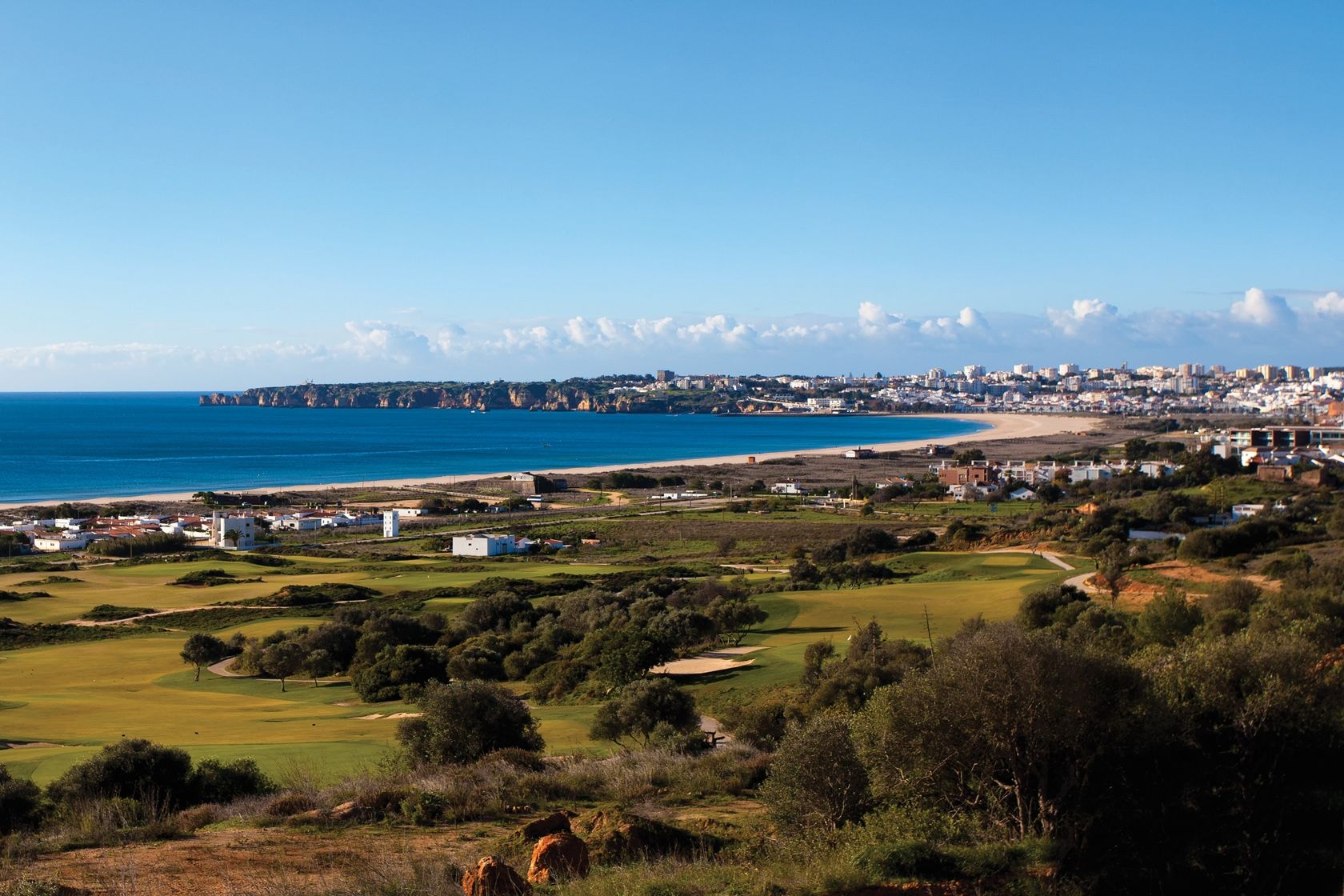 Continuing west from Alvor the next main resort on the southern coast is the cosmopolitan town of Lagos, probably the best known of the western Algarve resorts. It is a walled town with a natural harbour, has some great beaches and is rich with the history of Henry the Navigator. Journeying further west to Sagres along the way there are many coastal villages of differing sizes but all with fantastic beaches! There are plenty of opportunities to explore the wild and rugged countryside of the west Algarve. The climate is just a little bit more breezy but also very refreshing in the very hot summer months.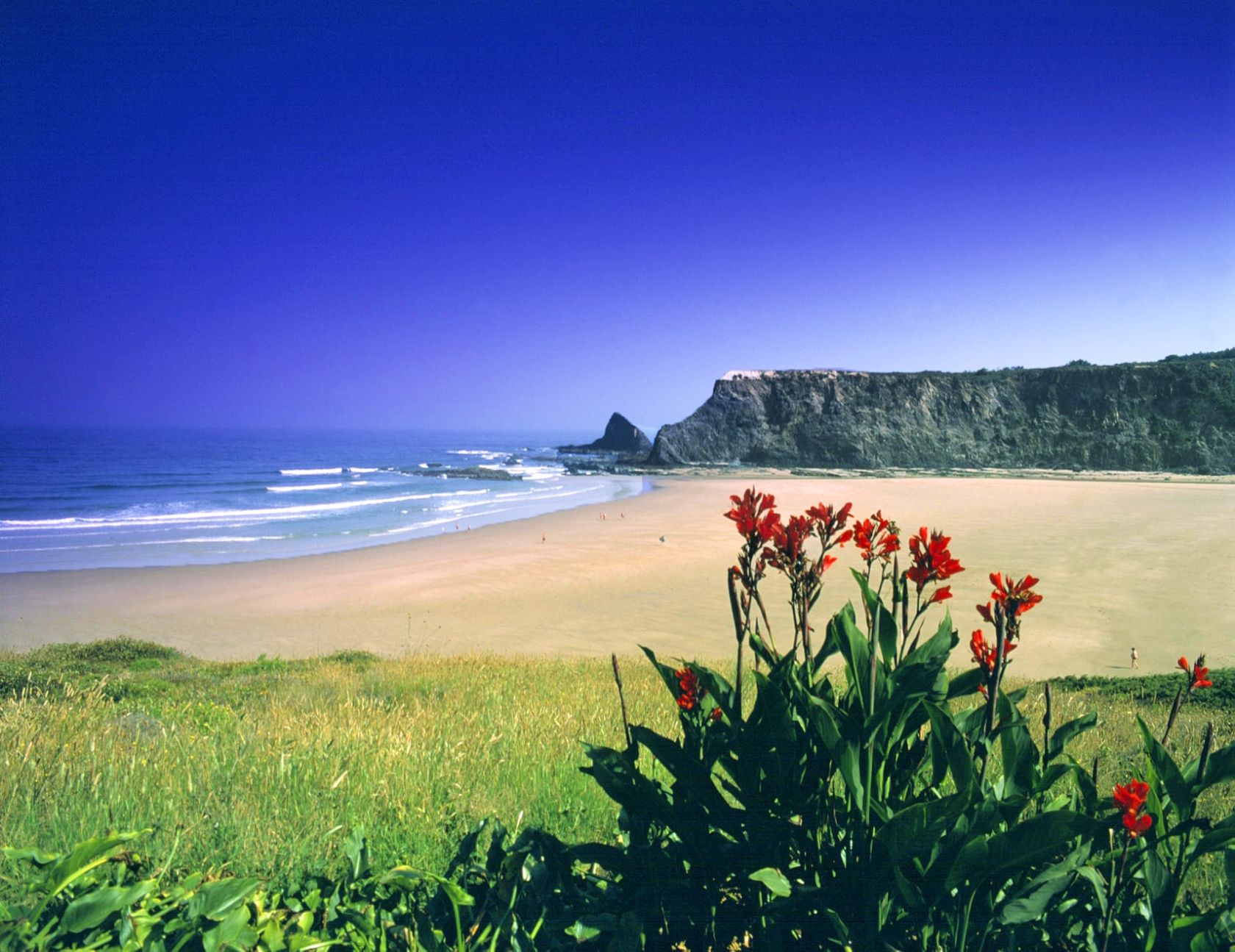 Travelling north from Sagres up the south-west coast of Portugal the landscape becomes more natural with small cluster villages based around some breath-taking beaches. 49kms north of Sagres is the village of Aljezur, the central historic town in this region which services all the outlying beach based areas. The area is a protected Natural Park covering over 74,000 hectares of rolling hills, marshland, imposing cliffs, rocky coves and broad beaches. The Costa Vicentina Natural Park has over 80 kms of Atlantic seaboard. The beaches range from broad expanses of sand to tiny inaccessible coves. The area is a mecca for anglers, surfers and all nature lovers.
The Portuguese are gracious and friendly, welcoming all visitors regardless of where they come from. And, in fact, visitors do come here from all over the world, as the country is located on the western coast of Europe and, as such, is a point of entrance into the Schengen zone. A large part of the population speaks foreign languages, specifically English and French, and there are international schools that provide a high standard, both of a rounded education and for academic results.
With 210 km shoreline and more than 300 days of sunshine per year the Algarve has become one of the most popular holiday destinations in Europe. Extremely clear water, spectacular cliffs with hidden creeks, endless sand beaches, protected by dunes and a mild Atlantic breeze make this place so special.
The FEE (Foundation for Environmental Education) has in 2016 awarded 88 beaches at the Algarve the "Blue Flag" for quality of water, sanitary installation, parking place, lifeguard and other available services.—All for Free!
The 5th most peaceful country in the world out of a sample of 153 countries (Global Peace Index 2016), Portugal also holds 28th place out of 182 countries in Transparency International (Corruption Perception Index 2015). Portugal is also one of the best countries for buying a property, because it has clear tax rules and offers facilities for obtaining residence permits, as part of recent legal provisions such as a special regime for non-habitual residents, aimed at attracting foreign investors, through very favourable income tax rates, including on pensions.
Add to this, the magnificent climate, consisting of warm summers and mild winters that allow for home-grown produce to be consumed and exported across Europe and beyond, and you have the ideal setting for a new start, a family move or the peaceful surroundings that you've been seeking for many years.
Sources: http://www.livinginportugal.com; http://en.algarve-portal.com/
What you need to buy a property in Portugal
a fiscal number, identity card or passport, home address.
a licensed real estate agency (AMI N°) which has sufficient market experience - as you know, there is no commission charged to our buyers, please see on our web site www.togofor-homes.com
a lawyer or solicitor, because they perform the duties that a notary would in other countries.
detailed tax advice from your lawyer/solicitor regarding personal tax/income situation and residency, e.g. permanent or non-permanent residency, non-habitual status, pensions.
advice should a mortgage be needed.
advice should a property be company owned - advantage/disadvantage.

Important facts for the buying process*
after you have found the right property, your official offer will be negotiated with the vendor by your estate agent.
after approval by both parties, your appointed lawyer will check all house documents, official drawings and legal items. We can recommend lawyers and solicitors who speak most of our clients' native languages.
advice about buying costs depending on the ownership and status of the property.
normally more than one agent promotes a property, so it is advisable to proceed with a Promissory Contract to secure yourself the purchase. Your appointed lawyer/solicitor takes care of this. The process can be completed very quickly, once the buyer has transferred the deposit amount of usually 10% to the client account of his lawyer/solicitor.
the final date of the deeds is part of the Promissory Contract and will have been negotiated beforehand with all parties involved.
Golden Residence Permit
The Golden Visa Programme (GVP) launched by the Portuguese Authorities in October 2012 is the best investor visa scheme in Europe. The legislation provides the opportunity for permanent residence status and contributes towards a citizenship application after 6 years.
Some of the key advantages of the program are:
Immediate free access to the 26 Schengen Area countries
Permanent residency permit in Portugal in 5 years
Limited stay requirement for permit renewals—7 days in the first year of residence, and 14 days for each of the following two-year periods (1+2+2)
Work permit in Portugal
Efficient family reunification procedure**
A favourable tax regime for newcomers—no income tax for 10 year period for those who reside in Portugal
The basis for Portuguese citizenship after six years
Possibility to deal with the process in a single visit to Portugal
One of the most popular investment options for GVP is acquisition of a real estate with a value of at least € 500,000*** (€ 350,000 for property more than 30 years old), which must be kept in the ownership for a minimum period of five years and funded from abroad.
What are the costs involved?
Processing fee (of the investor) – Approx. € 520
Processing fee (per additional family member) - Approx. € 80
Processing fee Renewal (x2) (per family member) - Approx. € 80
Initial Golden Visa (per family member) – Approx. € 5,200
Golden Visa Renewal (x2) (per family member) - Approx. € 2,600
Requirements for the investor:
Possession of a valid Schengen visa
Absence of criminal convictions
Valid health insurance
* Whilst every effort has been made to ensure that the details contained herein are correct and up-to-date, this information does not constitute legal or other professional advice. We do not accept any responsibility, legal or otherwise, for any error or omission.
** Though only the principal investor should be the title owner of the investment under GVP, family reunification allows the unlimited number of family members to receive the same status of residentship in parallel with the principal investor, while the scope of the family is treated very widely including parents in law, brothers, sisters etc
*** Acquisition can be done in co-ownership, as long as each of the co-owners invest an amount equal to or exceeding €500,000. Alternatively, several smaller properties can be acquired as far as the total amount equals to or exceeds €500,000