The Golden Visa Program has been established for Non Europeans and Non Residents in Portugal who would like to buy a property and start this program in order to travel throughout the SCHENGEN visa-free countries and apply for residency or citizenship. To understand this program please click on this link Visa options for Non-Europeans in short | TOGOFOR-HOMES. There are other visa types possible, therefore please enquire in case of interest. Since January 2022 there have been drastic changes for the Golden Visa Program which divides Portugal into high and low density population categories and residential or commercial use only, with some other conditions. Please ask for a Portugal map in case you are looking in areas other than the Algarve, we would be delighted to give you more information. For the Algarve please have a look at the Algarve map which is divided in two areas:
Eligible for housing purposes
Eligible for Service, Tourism and Commerce purposes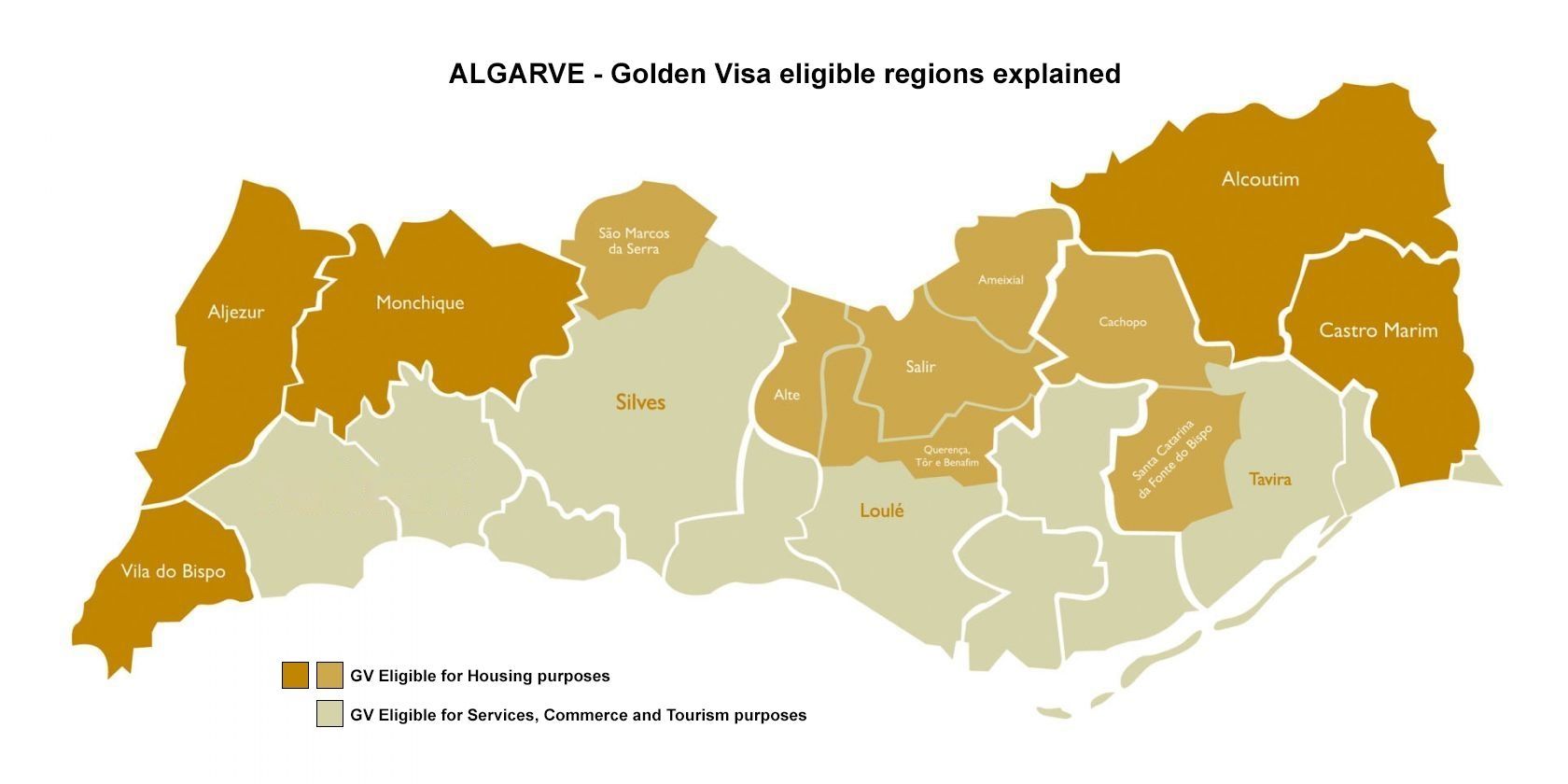 The areas highlighted in brown and light brown only refer to 1.
The areas highlighted in grey only refer to 2.
Conditions:
Acquisition of real estate with a value of 500.000€ or more (-20% = 400.000€)
Acquisition and realisation of real estate rehabilitation works (older than 30 years), for a total amount equal to or greater than 350.000€ (-20% = 280.000€)
Since all the Algarve is considered low density, in both cases, the lowest investment limits apply.
Our properties in the Algarve (and some in Alentejo) matching to the new rules of the Golden Visa Program - click the link: Golden Visa Properties for sale in the Algarve, Portugal | TOGOFOR-HOMES
© Copyright