The new rules for Golden Visa, defined on the Decreto-Lei n.º 14/2021 - DRE, came into effect on the 1st of January 2022.
What changed on the 1st of January 2022?
One of the most significant changes in the scope of real estate investment is related to properties intended for housing purposes, and its acquisition is only eligible to obtain the "Golden Visa" if they are located in the autonomous regions of Azores and Madeira islands or in certain inland areas of the country.
Referring specifically to the Algarve, after 1st of January 2022, see below, on the map, the eligible areas to buy a property for housing purposes.
Nevertheless, properties intended for services, commerce and tourism, such as offices, shops, tourist apartments, aparthotels and similar, in any part of the country remain eligible for investment under the aforementioned terms.
All the circumstances and amounts remain the same:
Acquisition of real estate with a value of 500.000€ or more (-20% = 400.000€)
Acquisition and realization of real estate rehabilitation works, for a total amount equal to or greater than 350.000€ (-20% = 280.000€ )
Both situations can be reduced by 20% if the properties are located in low density areas. All the Algarve is considered NUTS III (low density according to the last review NUTS 2013, so the lower limits apply) NUTS 2013 - Page 16
The counties and parishes marked on the map in brown and lighter brown are eligible to buy a property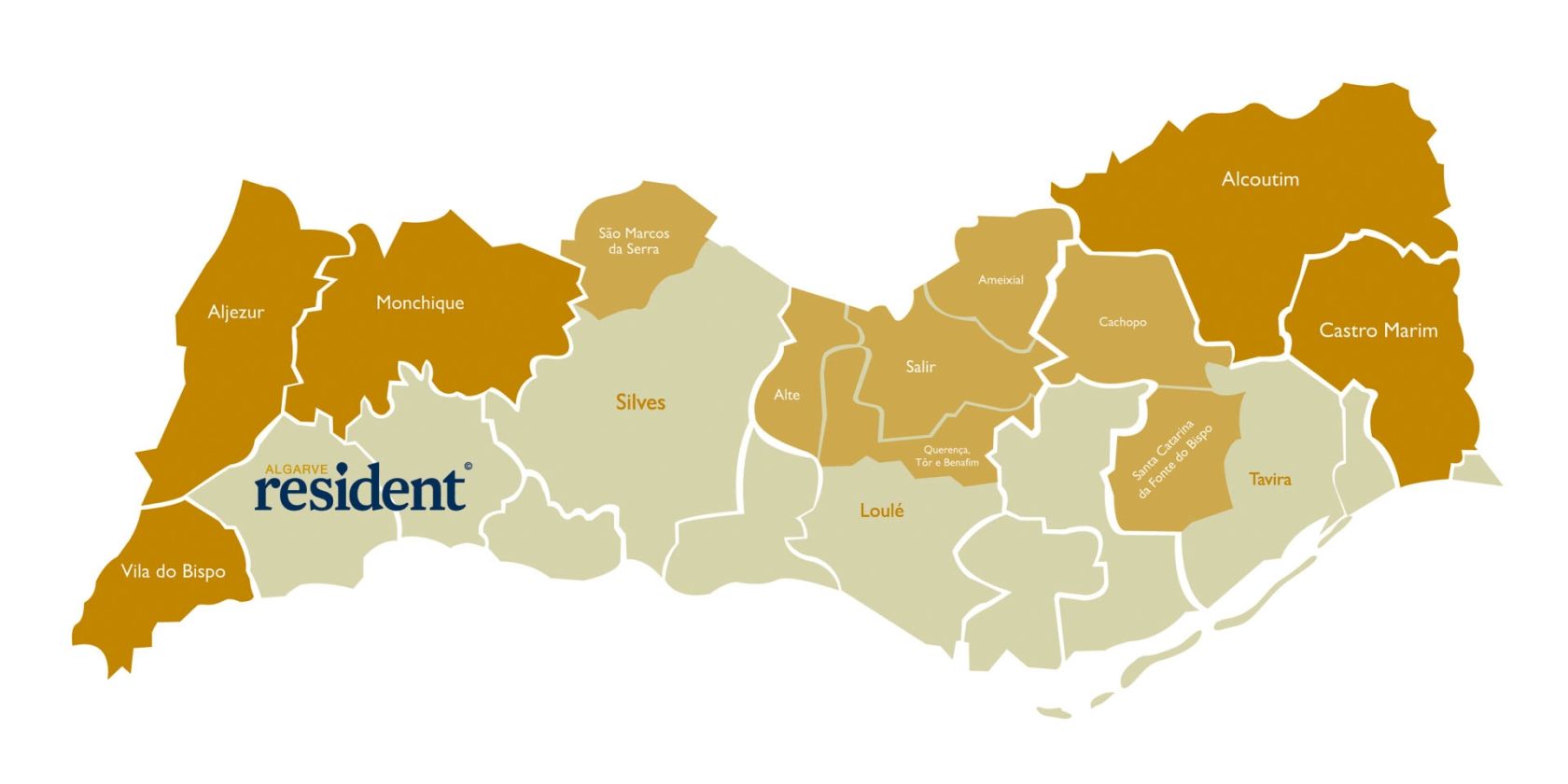 Portaria nº 208/2017 with the elegible parishes (Algarve highlighted)
Here are some suggestions of properties:
Golden Visa Properties for sale in the Algarve, Portugal | TOGOFOR-HOMES (togofor-homes.com)
Sources: Martinez-Echevarria Ferreira & Rivera and Idealista