The Algarve has been voted the World's Best Golf Destination for four years in a row by readers of Today's Golfer magazine and there has never been a better time to invest in golf property in Portugal. With over 40 golf courses across the region and year-round fair weather, buying a golf property in the Algarve is now the sunniest solution to the poor-weather-woes of a growing number of keen golfers. The wide variety of championship golf courses and golf resorts with excellent additional facilities and dream properties for sale are just a few of the reasons buyers are opting for the Algarve.
Where to tee-off your search for golf property for sale in Portugal
The Algarve is the clear winner out of all Portugal's regions when it comes to golf. This southern region has the most courses and the best weather for golf year-round, with over 300 days of sunshine. The most obvious and prestigious area for golf properties and golf apartments in the Algarve is around Vilamoura, because of its range of internationally recognised championship courses along with a number of other high-quality courses and resorts in the 'Golden Triangle'. These include the championship Victoria Golf Course, which is the longest 18-hole course in the country.
Go West to get bigger and better for your budget - expand your search!
Reaching further afield can get you much more bang-for-your-buck. The Western Algarve is where the ratio of quality golf courses to affordable property prices is probably at its best. While buying a property on an Algarve golf resort will usually get you reduced club membership fees, it's also worth considering the standard price for a round. Golf courses in the area of Lagos charge upto 50% less for a round than courses in more popular areas. Green fees at Santo Antonio Golf & Spa Resort start at just 40 euros for 18 holes. Compare that with averages of over 100 euros per round in Quinta do Lago and it's a no-brainer for anyone who wants to look after the pennies.
Golf properties in the Algarve are a smart investment
Beyond buying a golf villa in the Algarve for your own use, villas for sale on golf courses in Portugal are also a shrewd investment. Rental returns are solid and as golfers prefer lower temperatures for 9 or 18 holes, this means the rental season is far longer than a general holiday let ever would be. Demand is high for golf properties to rent and the price golfers are willing to pay for their dream home by the fairway is at a premium.
Here is just a small selection of the golf properties we have available:
This charming 3-bedroom golf resort property for sale with private pool, located in the Western Algarve is more than par for the course!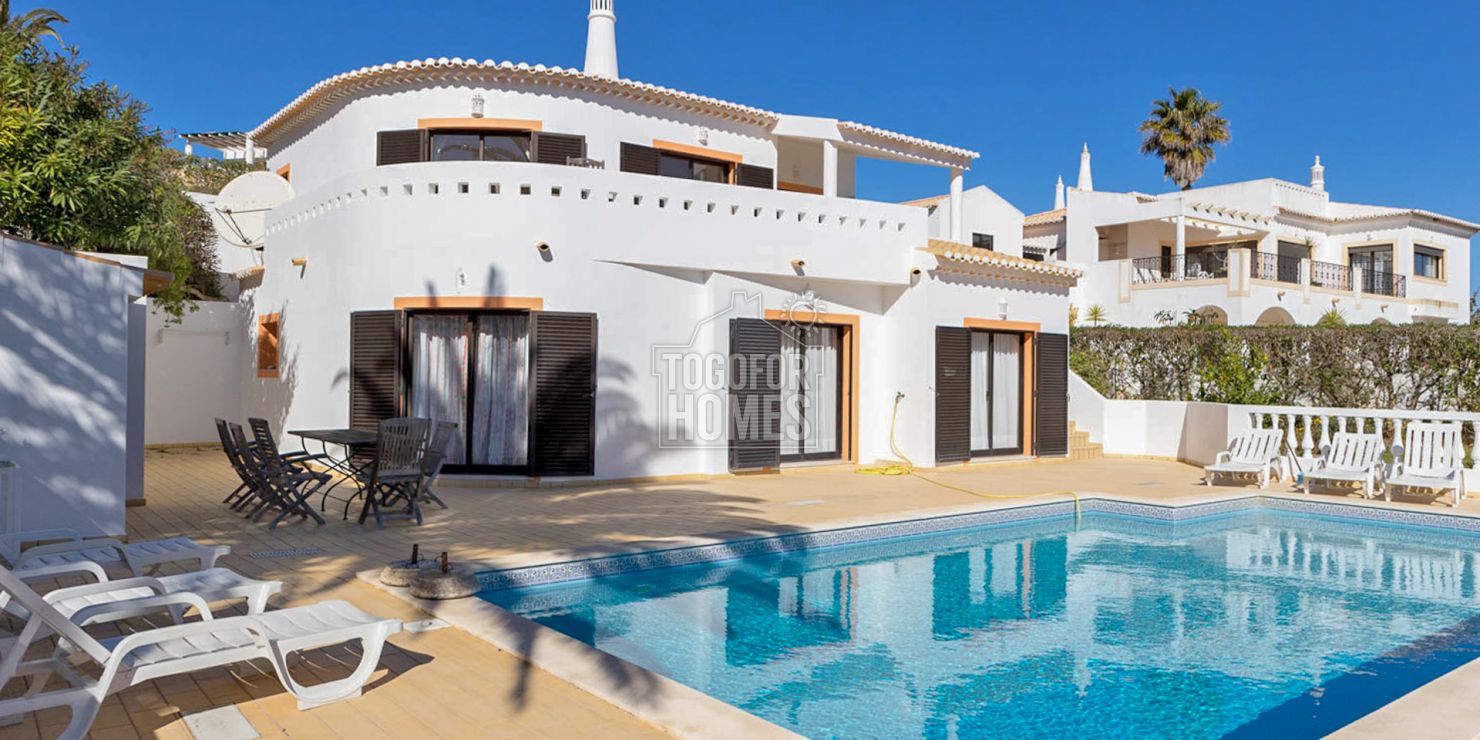 The stunning sea view from this 4-bedroom golf property for sale in Portugal may even make you forget about golf for a moment.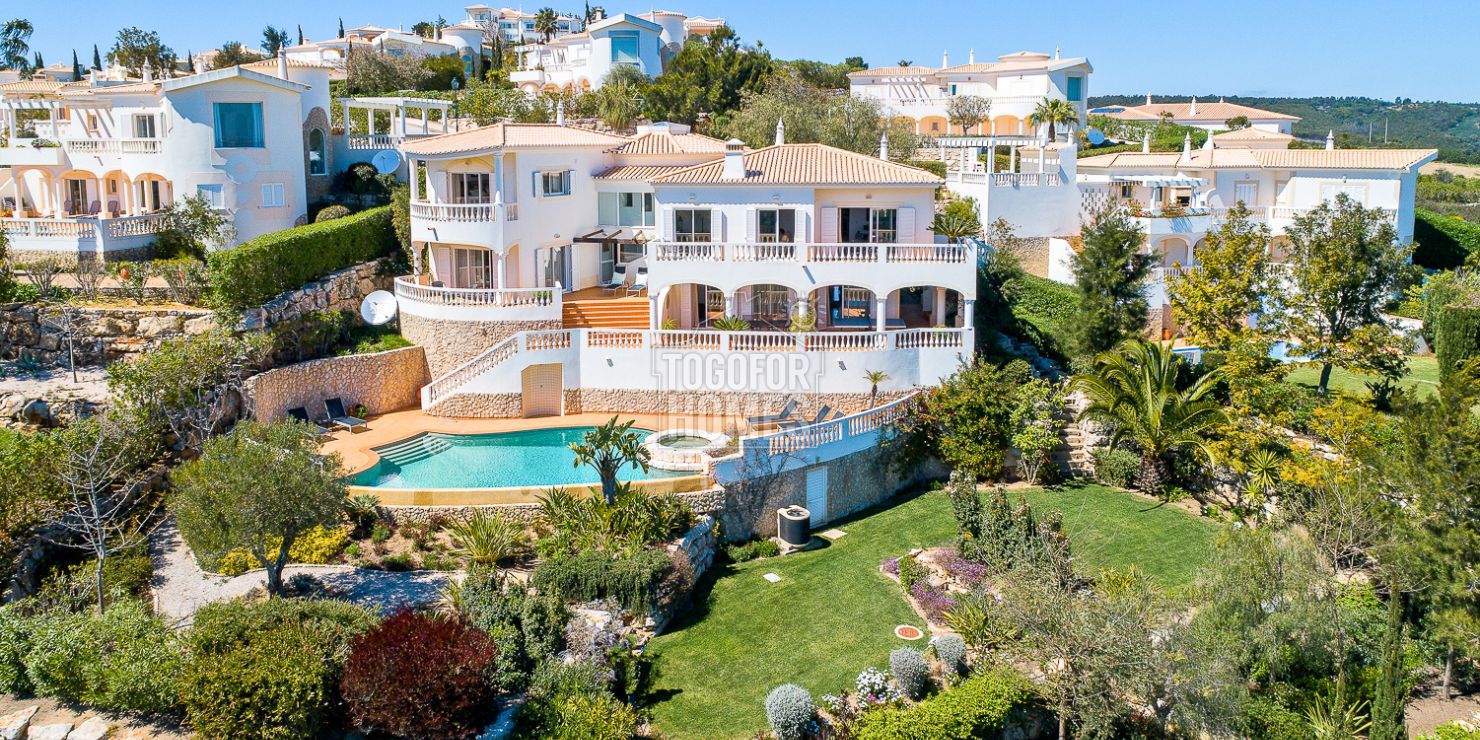 This fabulous 4-bedroom golf property in Portugal has a commanding position in the Santo Antonio golf resort offering 360-degree views across the landscape to the sea.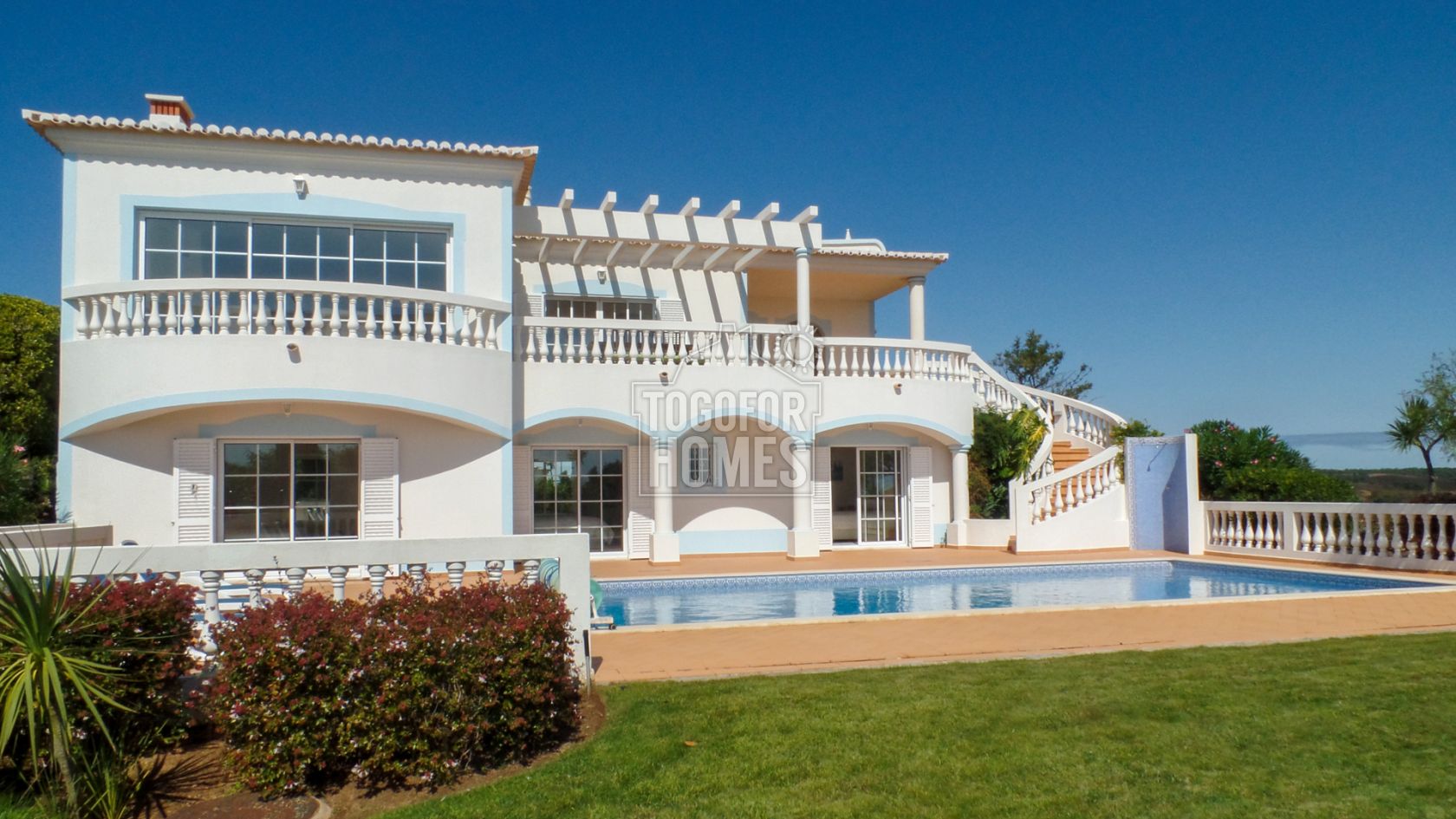 A dream contemporary 4-bedroom Algarve golf property with its own spectacular pool and every modern convenience.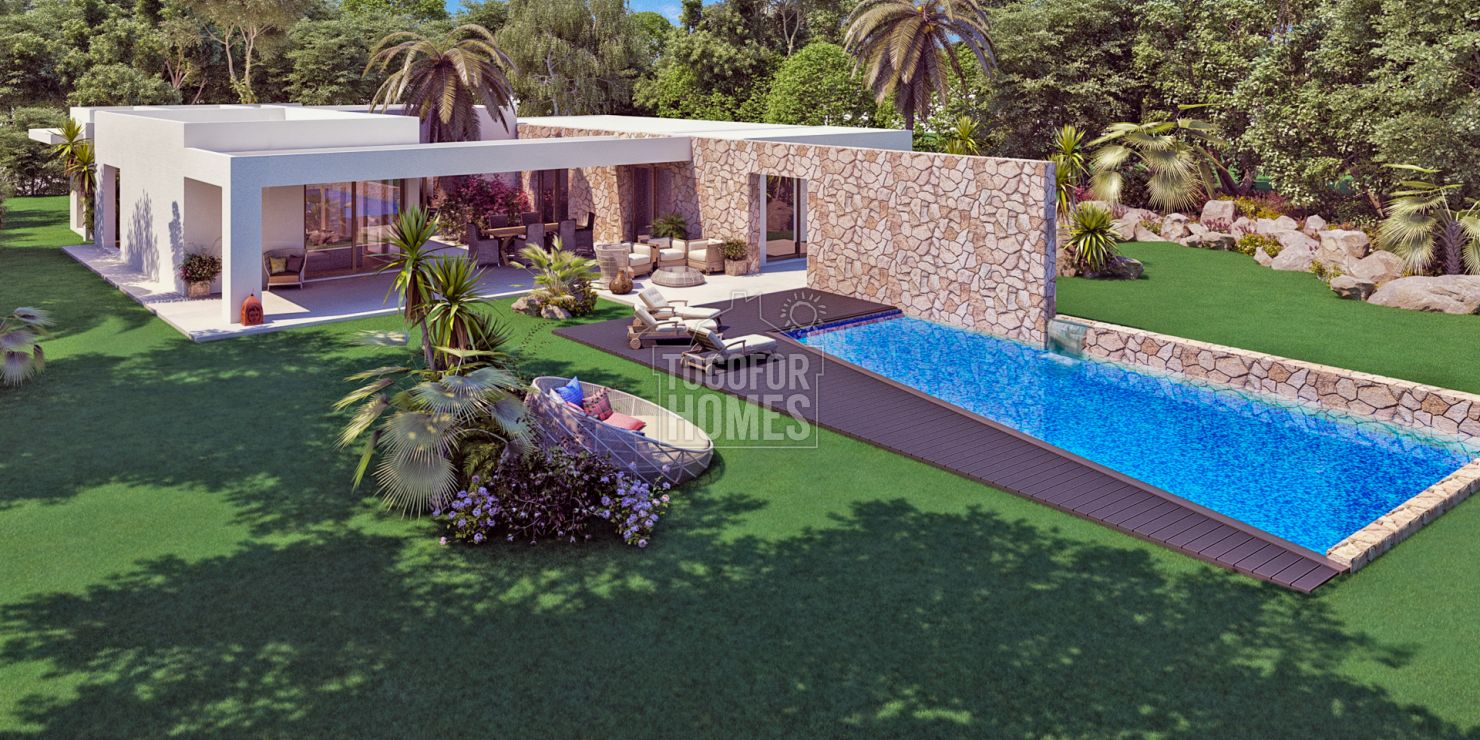 Beautiful golf resort property for sale with 4-bedrooms, private pool and jacuzzi for a refreshing break after 18 holes.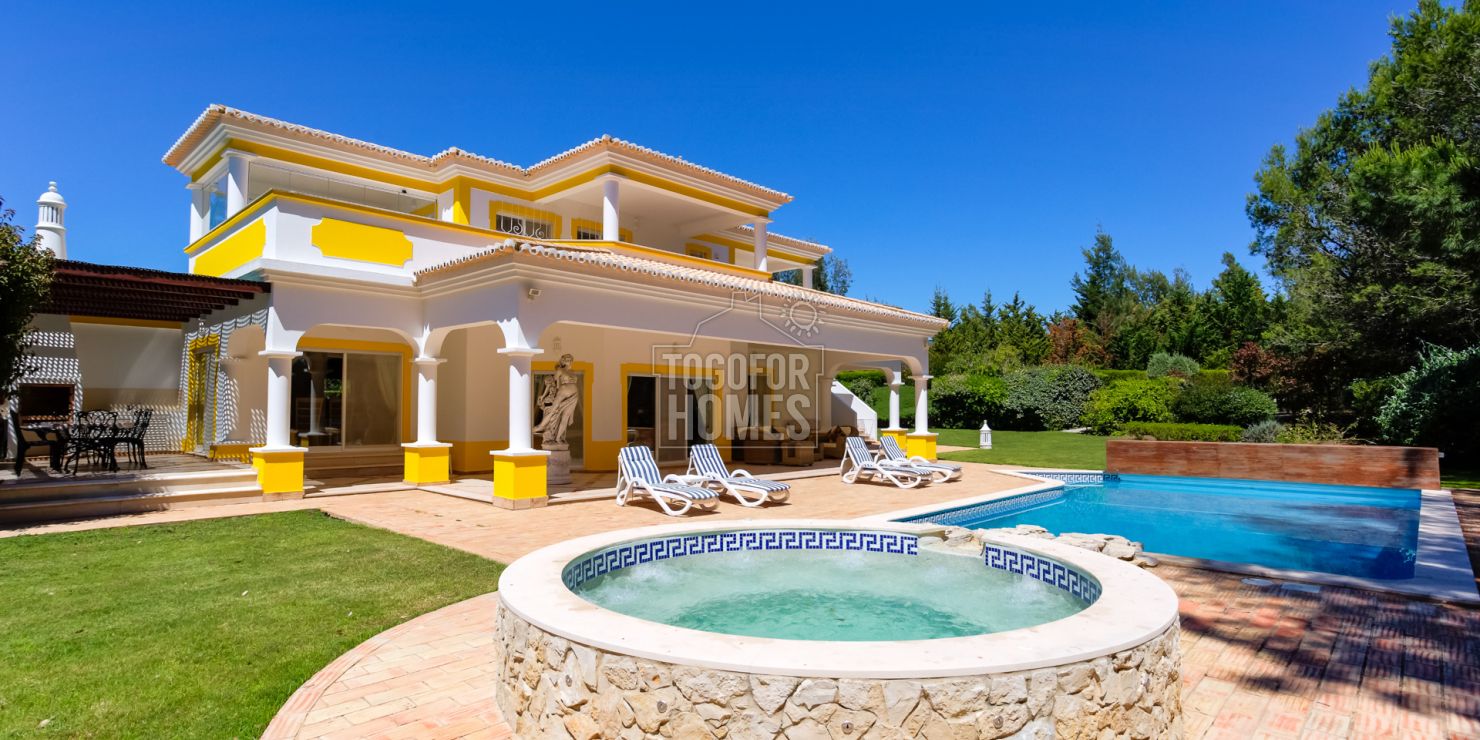 Two luxury Algarve golf properties each with its own infinity pool. Own your dream home by the fairway on the Pestana golf resort in the central Algarve.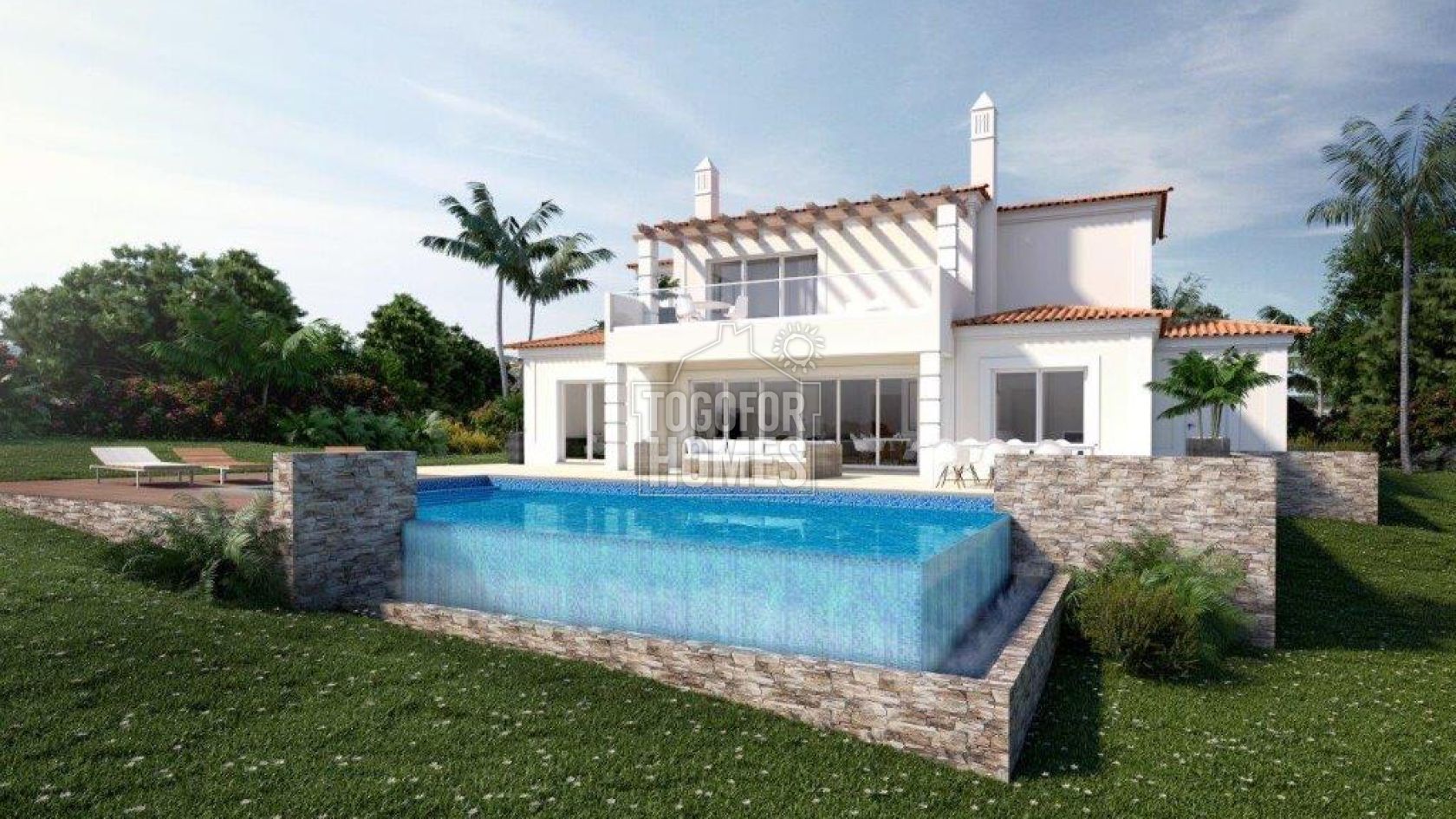 Exceptional 4-bedroom modern Vilamoura golf villa overlooking the 7th tee. Roll out of bed straight into a round of golf every morning.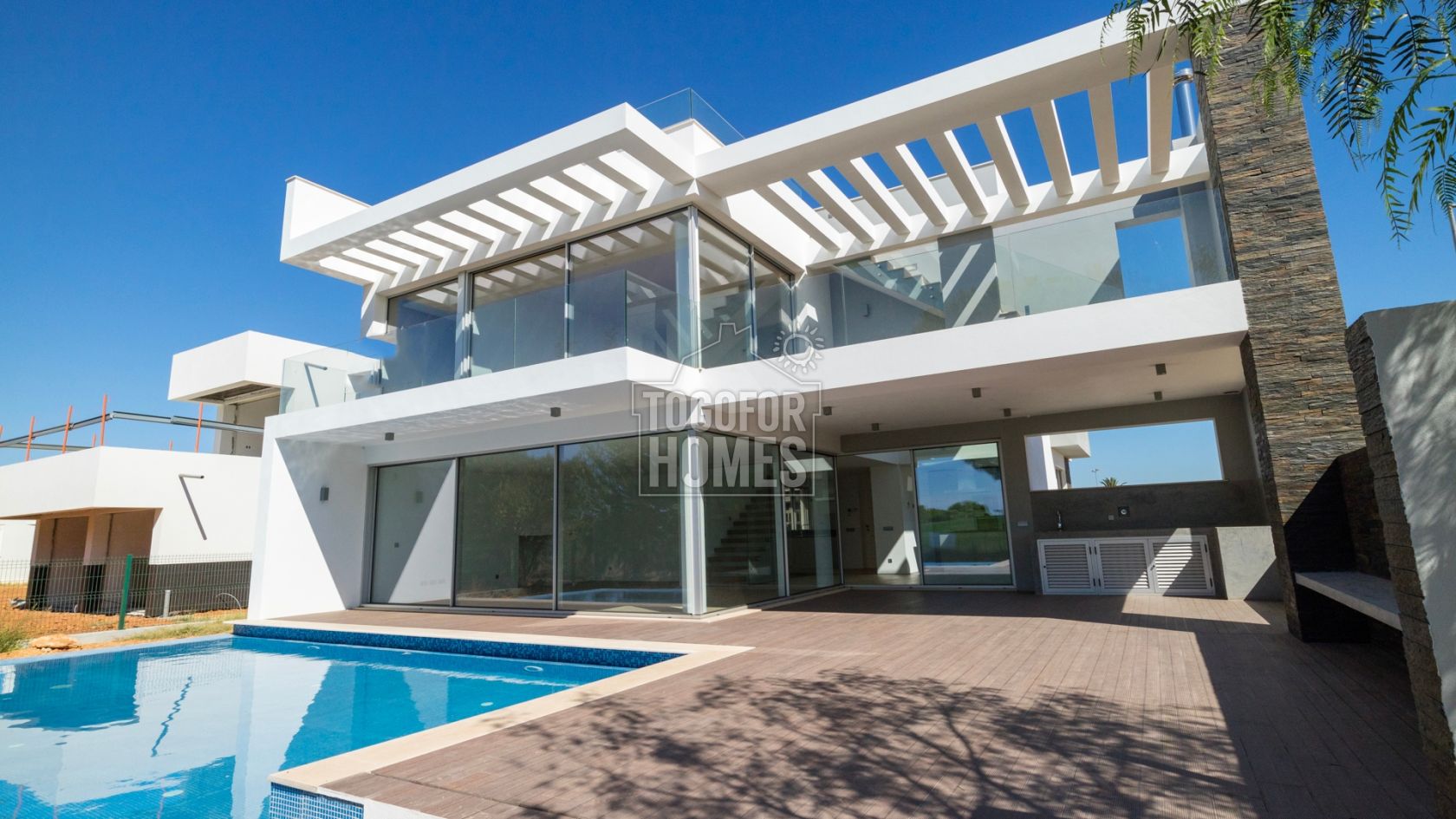 Traditionally-styled 5-bedroom golf course property in Vilamoura with a view onto the 4th fairway.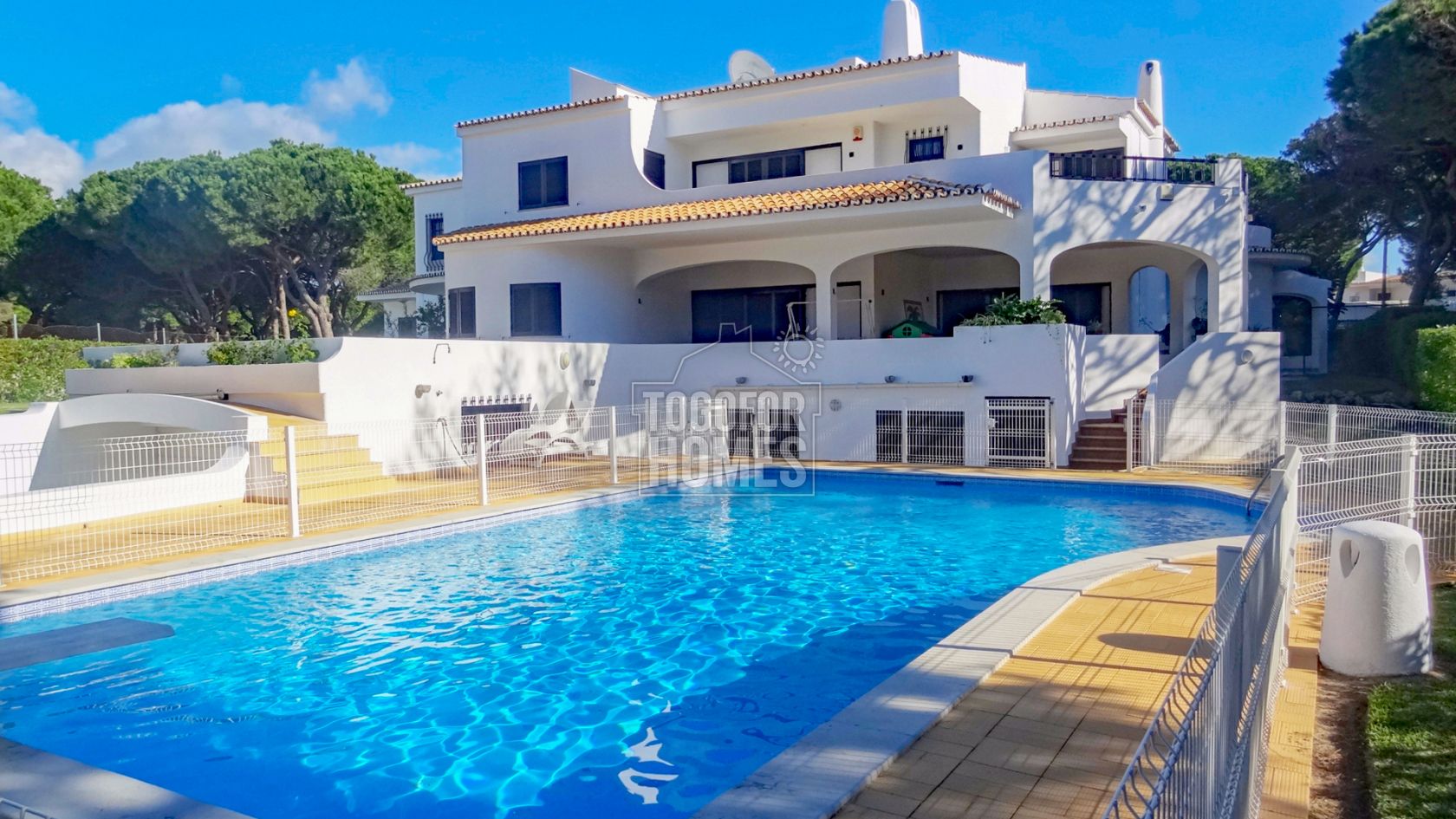 This contemporary 4-bed golf course villa looks straight out onto the Vilasol course in Vilamoura. Its hi-spec styling and sleek looks make it an easy pick for the modern golfer.