Over many centuries, the Phoenicians, Carthaginians, Romans, and Moors all left their mark and influence on the west Algarve and Lagos (a modern name derived from the Roman 'Lacobriga'). The origins of Lagos date back to approx. 2,000BC, but Lagos really came into its golden era in the 15th century through its trade and navigational importance during the age of 'the Discoveries' with Henry the Navigator. It was a naval center and capital of the Algarve from 1576 to 1756 and its maritime heritage is still celebrated in culture, events, statues, and museums. The earthquake of 1755 destroyed much of Lagos, however there is a wealth of beautiful 18th and 19th century buildings to admire within the city and municipality.
Lagos expanded over the years beyond the old city walls which still border the historic center. It proudly blends history with a vibrant cosmopolitan atmosphere creating one of the Algarve's most popular year-round destinations. Boutique shops line the narrow streets and local markets sell traditional goods, vegetables, fresh fish, and seafood. The city is also home to a vast variety of restaurants serving traditional and international cuisine, in addition to numerous cafes, bars and clubs.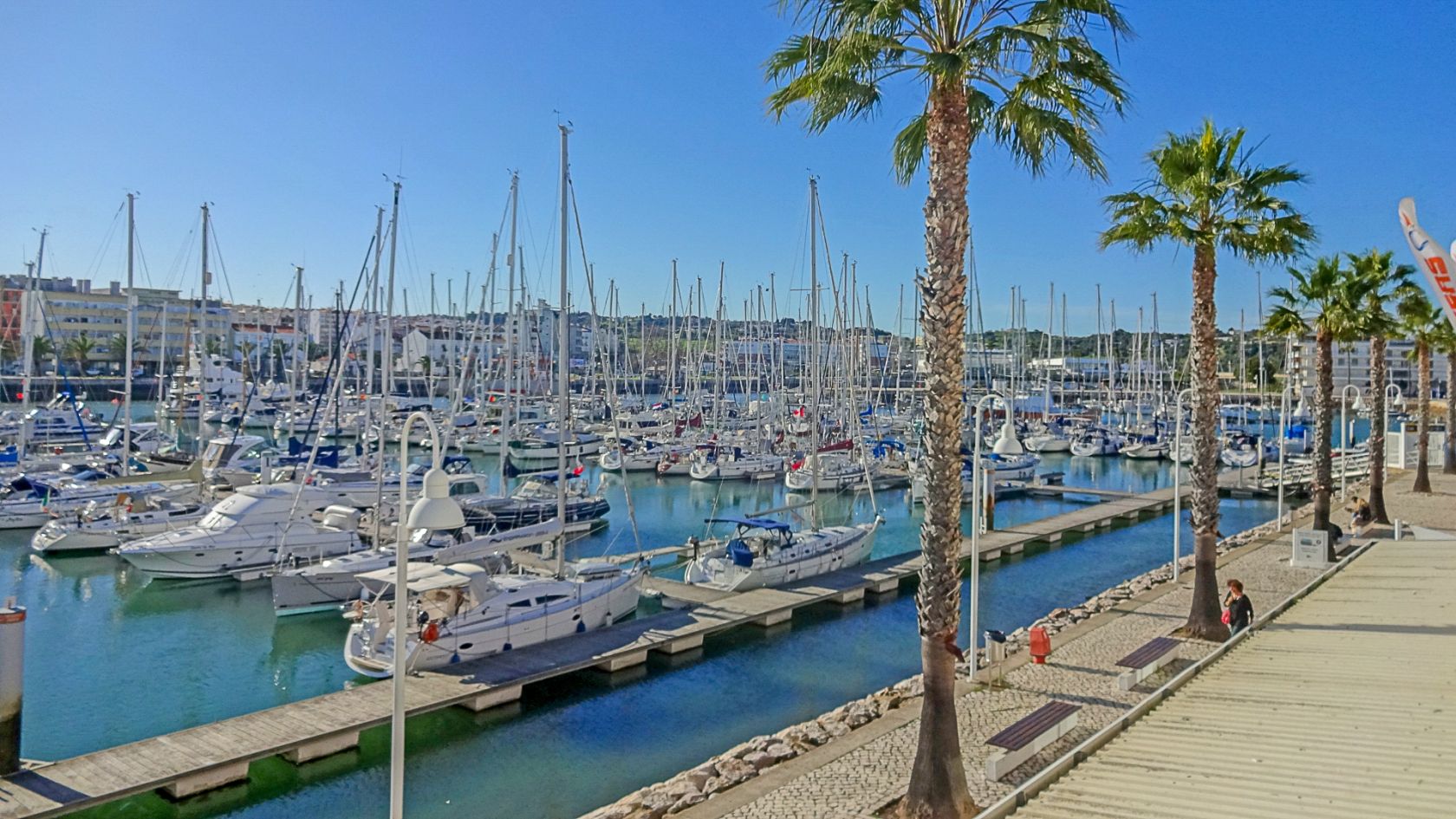 Lagos' Marina is popular throughout the year where one can observe and enjoy the variety of boats and yachts. There are many excursions from the marina, including dolphin watching, deep sea fishing and tours of the stunning coastline and grottos. The city and municipality boast a myriad of beaches, from 4km-long Meia Praia to tiny coves hidden among colourful rocks with turquoise water such as Praia Dona Ana. There is plenty of choice and many regard these beaches as some of the most beautiful in the Algarve.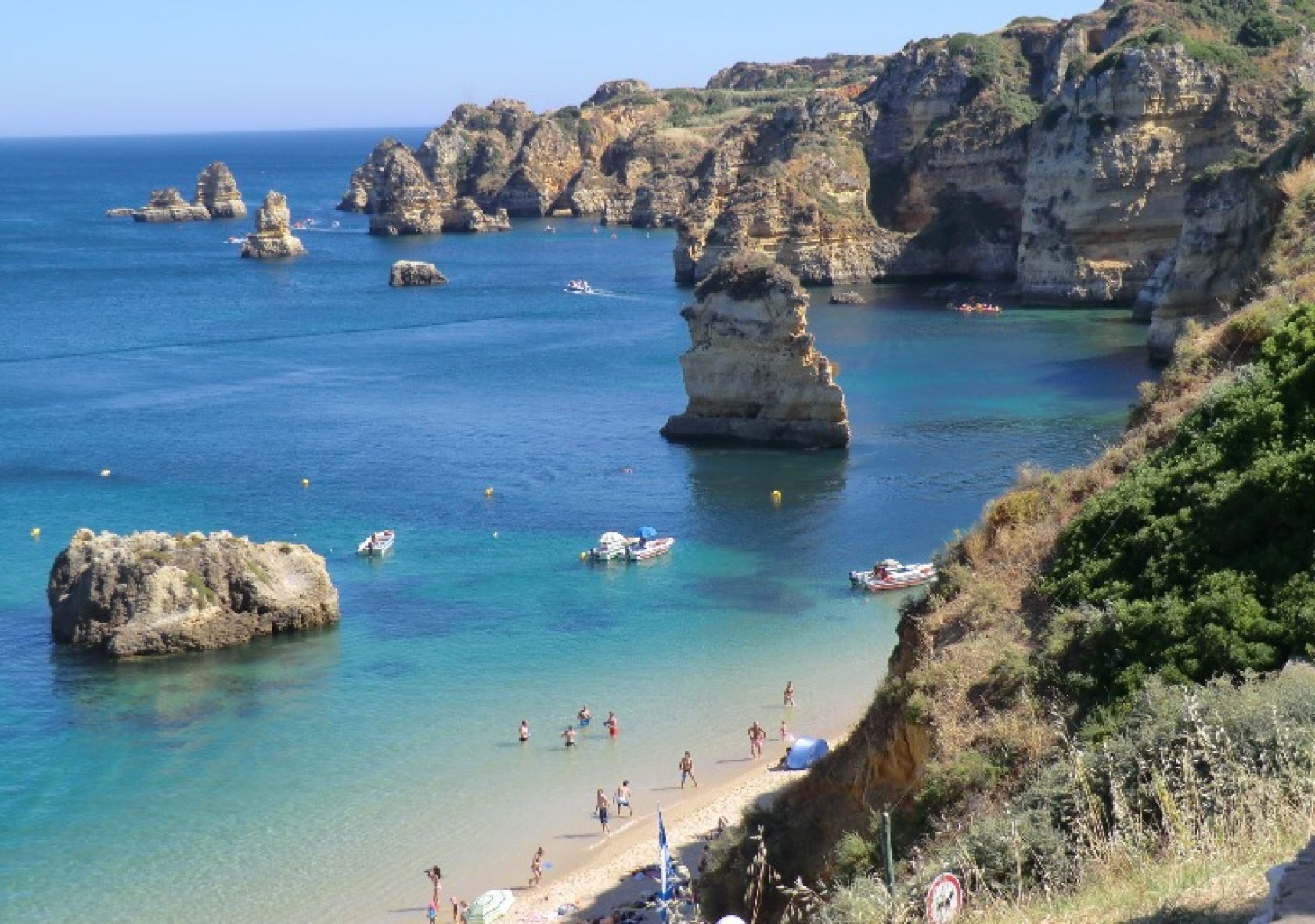 Outdoor pursuits are an important part of Algarve life and nowhere is this more prevalent than between Lagos and Sagres. With a pleasant year-round climate, mild winters, and an average of 300 days of sunshine each year, there are a wide range of activities available including: fishing, surfing, paragliding, kitesurfing, birdwatching, football, tennis, bowls, walking, cycling, horse riding, sailing, archery, scuba diving and of course – golf! Of the 35 courses across the Algarve, there are 4 within a 15-minute drive of Lagos.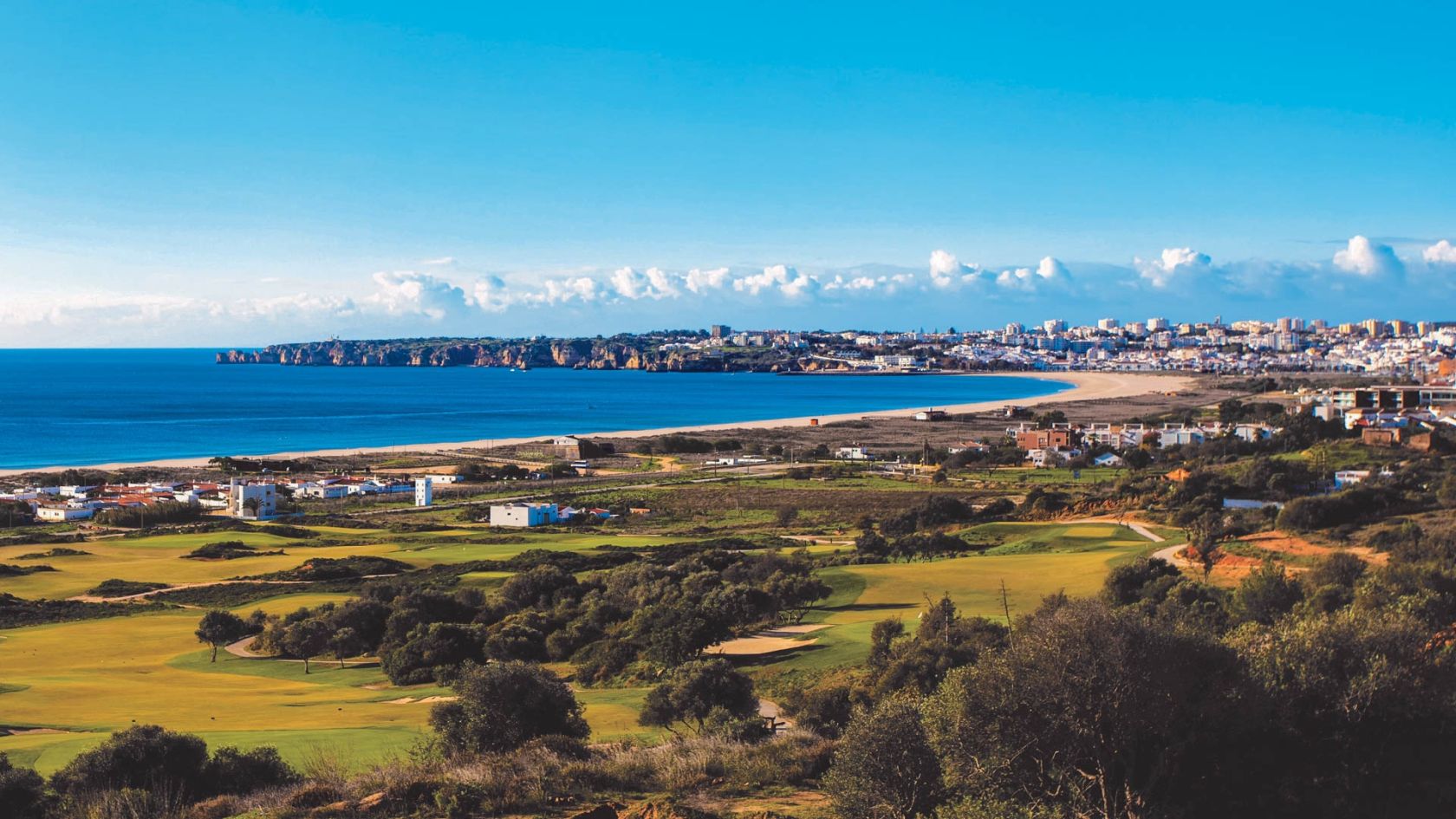 The most southwestern municipality in the Algarve is Vila do Bispo, which holds an almost mythical atmosphere. An unspoiled, protected coastline (Costa Vicentina) to the north and a mixture of beautiful, white-washed traditional, inland villages such as Barao de São Joao, Figueira and Raposeira add a countryside contrast to seaside fishing villages such as Burgau and Salema. This region is a paradise for fishermen, surfers, divers, and snorkelers dotted with more than 20 beaches such as Zavial and Ingrina and secret coves, which stretch along the southern coastline towards the picturesque and historic fishing port of Sagres. This town is legendary for its Portuguese nautical history and connection with Prince Henry the Navigator. The Fortress with its navigational wind rose and the lighthouse at Cabo de São Vicente, stand out as monuments and beacons into the Atlantic Ocean - once considered the 'end of the world'. Sagres still relies heavily on its fishing industry and retains a deep connection to the ocean, reflected in its heritage, cuisine, and culture.