General opinion throughout the Real Estate sector in Europe is that the Real Estate market has achieved its peak in prices, since the 2nd of January 2022.
In some European countries like Germany, investors have lost interest because of the rising prices which seem to be ridiculous.
However, on the other side of the Atlantic the Real Estate market looks to be even more radical and non achievable for the ordinary citizen. More and more Americans & Canadians are looking for new opportunities in Europe. Accordingly, southern Europe with the provinces ALGARVE & ALENTEJO in Portugal – are particularly popular.
Here a short overview about the two provinces followed by a selection of "Golden Visa" suitable properties:
WELCOME to the ALGARVE – the most southern province of Portugal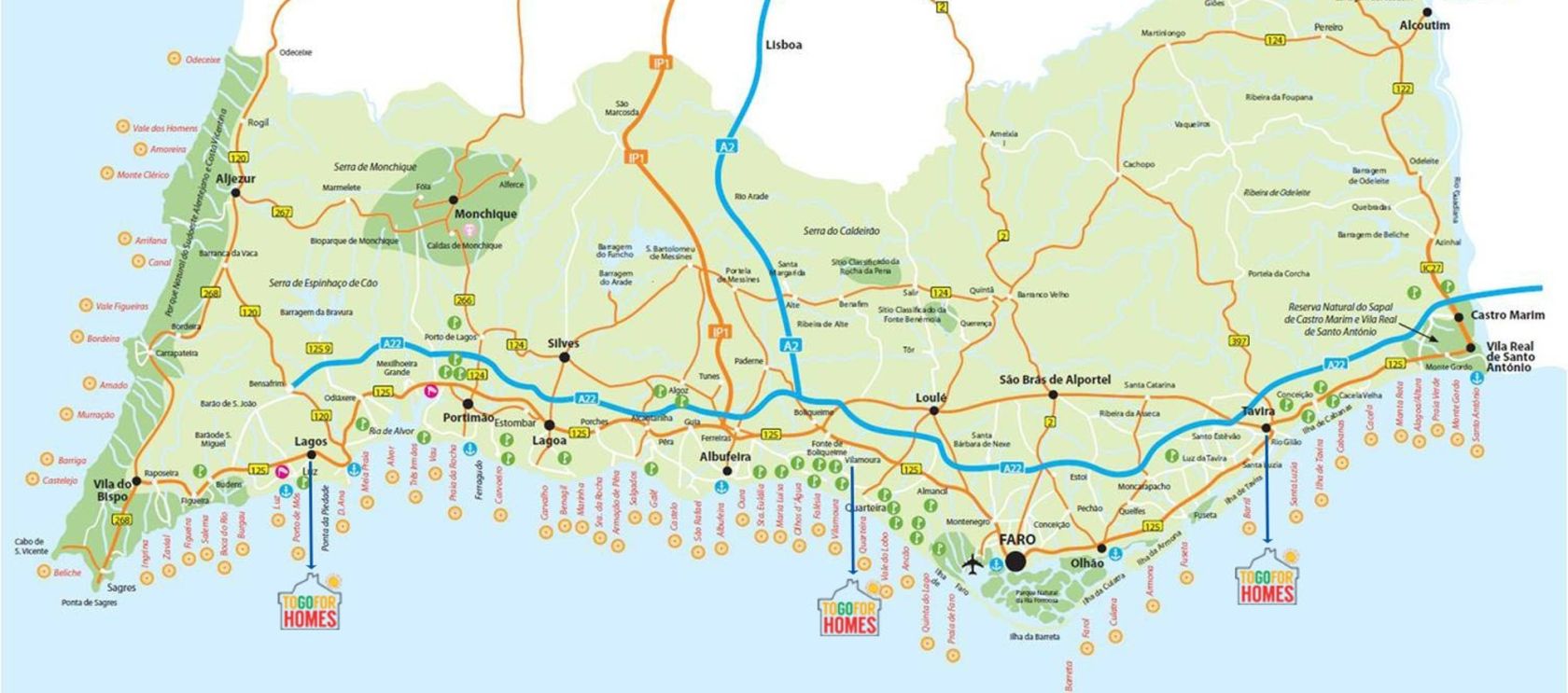 The Algarve stretches approx.140km from the Spanish border to the most south-western point of Europe in Sagres where the southern and west coast meets. It is famous for its coastline with the fresh and clean Atlantic water, endless sandy and cliff-backed beaches, several marinas, and a beautiful landscape with tucked away greenery and hills, picturesque villages, and friendly Portuguese.
The Algarve offers fantastic fresh food, especially sea food, gorgeous wines, olive oil and much more – all for reasonable prices.

To travel within the Algarve is easy and not expensive in comparison to other countries. There are many good national and international supermarkets, but the highlights are the indoor markets with good quality fresh food.
The Algarve presents a contrast of living, the old and the modern which work well together. There are big shopping malls with many shops and restaurants, some with cinemas. The Algarve offers events and shows, exhibitions, fairs, concerts, a lot of sports facilities and things to amaze. No matter if you travel on the public EN125 road nearby or further inland, you will find plenty of Portuguese restaurants. At lunchtime – these roadside restaurants are teaming with vans, cars, trucks, and lorries with their drivers. They enjoy local traditional food, and it is inexpensive. At the other end of the spectrum there is nightlife in the Algarve with fancy restaurants, 5-star hotels, Michelin star restaurants, nightclubs, bars and entertainment.
The Algarve is versatile and the perfect destination for Americans, Canadians and Non-EU citizens who would like to reside here permanently, a paradise for retirees, holiday makers, travelers, and entrepreneurs. The combinations of a wonderful mild climate, security, beautiful clean and safe beaches, rolling hills with fantastic views plus a relaxed pace of life makes this region so attractive to foreigners.
Welcome to the ALENTEJO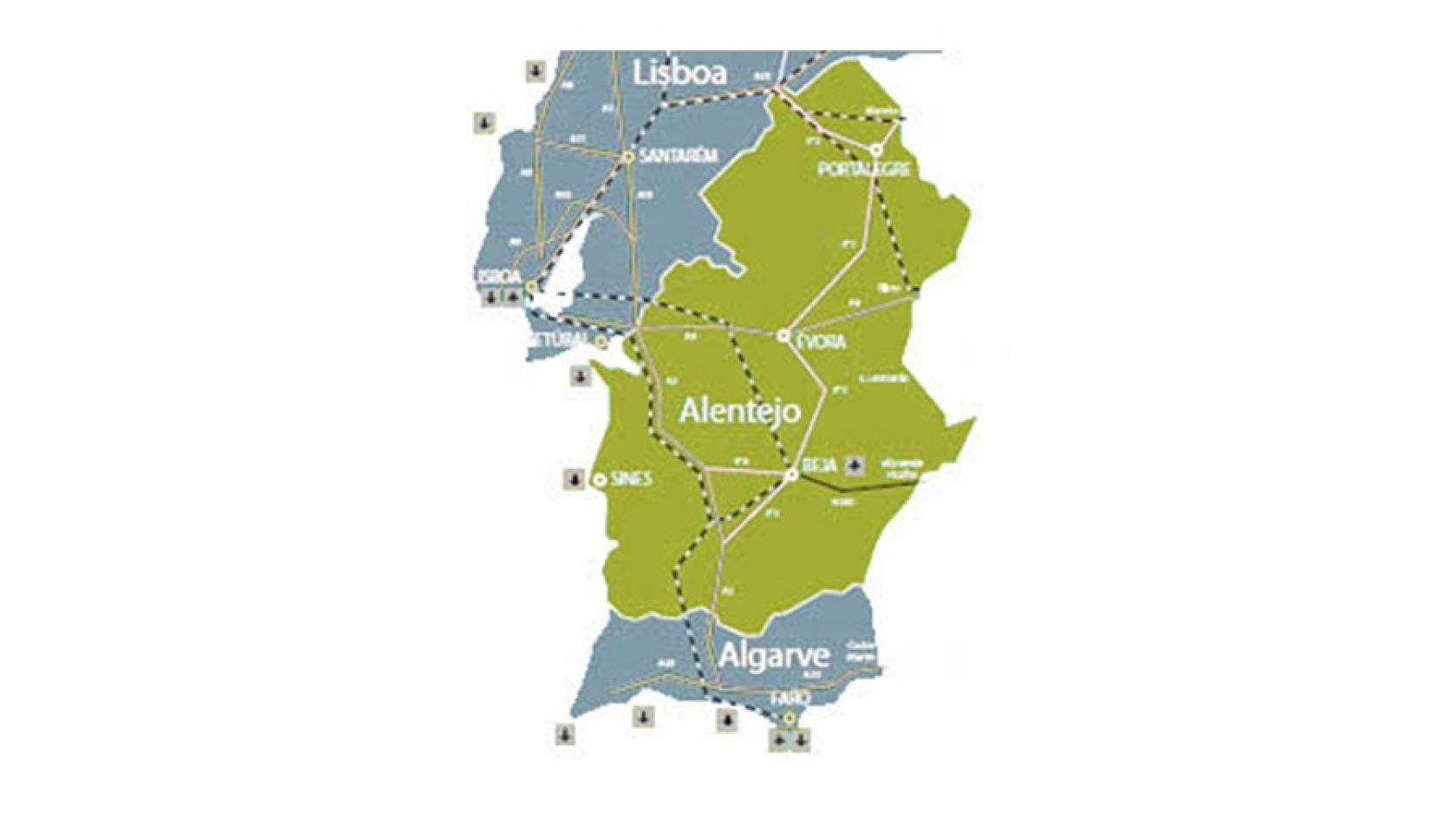 The significantly larger province Alentejo is immediately adjacent to the Algarve and is divided into Alto (north) Alentejo and Baixo (south) Alentejo. It stretches from south of Lisbon down the coastline to the Algarve and inland towards the Spanish border.
The Alentejo region is covering the historical part with cities like Portalegre, Évora, Beja, Sines. It is the least populated region in Portugal. The summers can be hot, the winters mild. The interior is a beautiful landscape, with large plots of flat land much devoted to cattle, farming, and agriculture.
Typical for this region are olive groves, fruit & vegetable plantations, farms and big wine estates. The atmosphere is more quiet, very calm, relaxed and safe. You will also meet friendly locals and a fantastic and inexpensive lifestyle combined with gorgeous local food and restaurants. This region is also ideal for a self-sufficient life in peace and harmony with nature.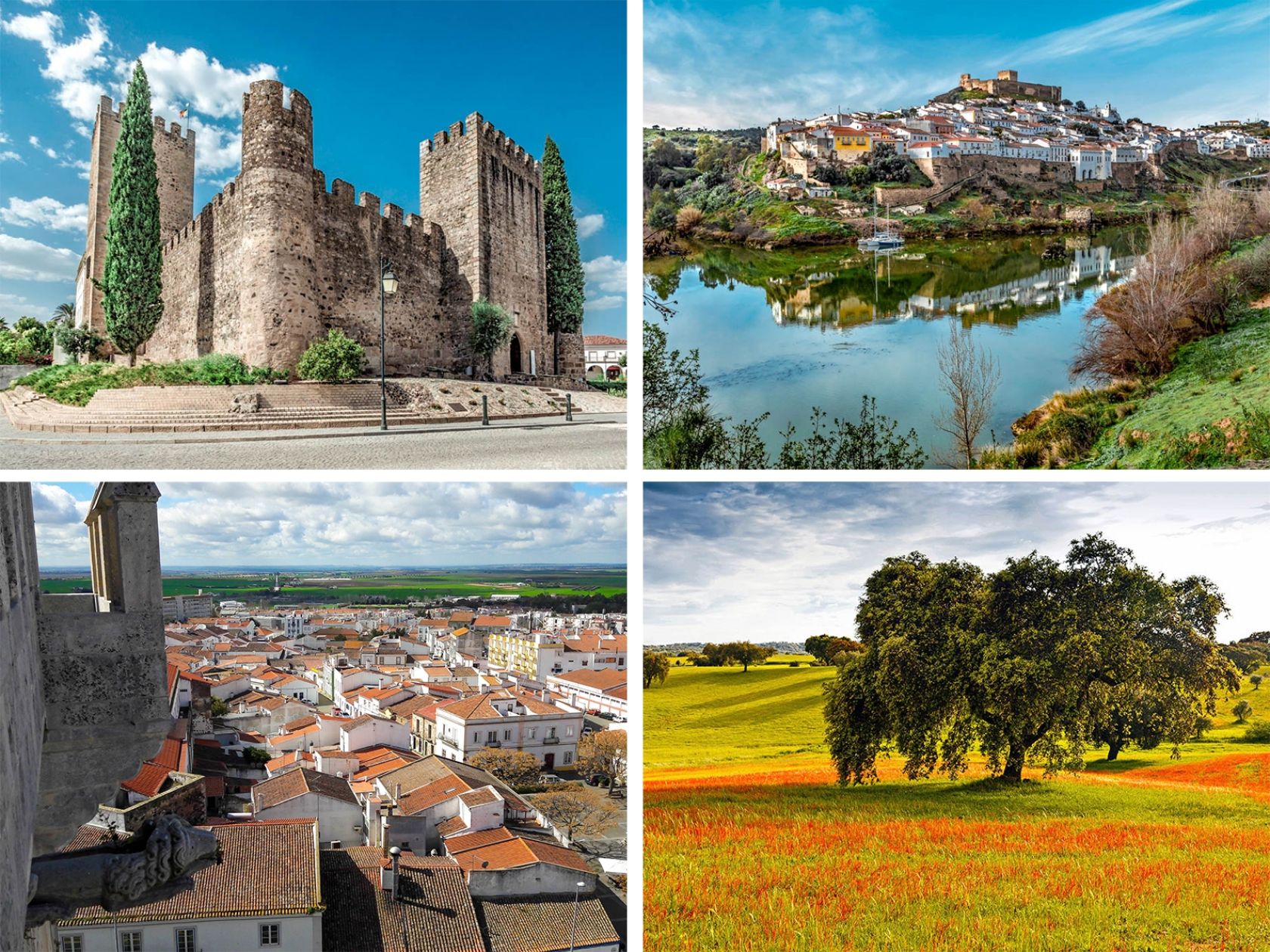 Togofor Homes Real Estate Agency can offer a diverse portfolio of properties in the Algarve, Alentejo and Estremadura, the districts of Portalegre, Évora, Beja, Setúbal and Faro. For obtaining a 'Golden Visa' Ticket for Americans, Canadians and Non-EU citizens, please see the link below with suitable properties.
Golden Visa Properties for sale in the Algarve, Portugal | TOGOFOR-HOMES
Apart from the Golden Visa, there are several visa possibilities for Non-EU citizens to stay in Portugal. It all depends if a permanent visa is required or a tourist visa.
Please see our articles about the golden visa and D7 visa and general regulations for Portugal:
Golden Visa Program for Non Europeans and Non Residents in Portugal | TOGOFOR-HOMES
Golden Visa changes in 2022 | TOGOFOR-HOMES
COMPARISON of time frame, costs, requirements between The Golden Visa Ticket and The D7 Visa | TOGOFOR-HOMES
Visa options for Non-Europeans in short | TOGOFOR-HOMES
© Copyright
*Information correct at time of publication